NYE! This year has absolutely flown bye, I can't believe how fast it's gone. It's not been the most amazing of years for me, so it's an even bigger reason to make the most of 2012.
As my last post of the year I thought I'd give you all a quick round up of the things I've loved using this year.
Collection 2000 Lasting Perfection Concealer and Rimmel Stay Matte Pressed Powder
My foundation has changed constantly throughout the year and I've still not managed to find the perfect one, but these two have remained in my routine for so long. I'm sure you've all seen the ravings about this wonder concealer, but it does everything you could ever need a concealer to do! I can see this being repurchased a lot in 2012.
NARS Orgasm, Albatross and Laguna
This little trio has served me well the past 6 months and I've only recently hit the pan. Orgasm is the perfect pink toned blush, and the fact that it's in this little compact makes it great for travel and is constantly in my handbag due to its massive mirror. I can see myself purchasing the full sized Orgasm, but Albatross and Laguna are so dupable, I don't see myself buying either when I eventually run out, no matter how much I love them.
Urban Decay Naked Palette, Blink+Go Mascara, HD Brows Palette
The Naked Palette speaks for itself, the holy grail of all neutral eye palettes! From summery to sultry, the colours in this palette can create them all. I can't wait to get my hands on the new one! Both the mascara and HD Brows I discovered through GlossyBox and I will definitely be buying them for myself as soon as they're gone. You can read a full review of the mascara here, but it's the best one I've tried all year.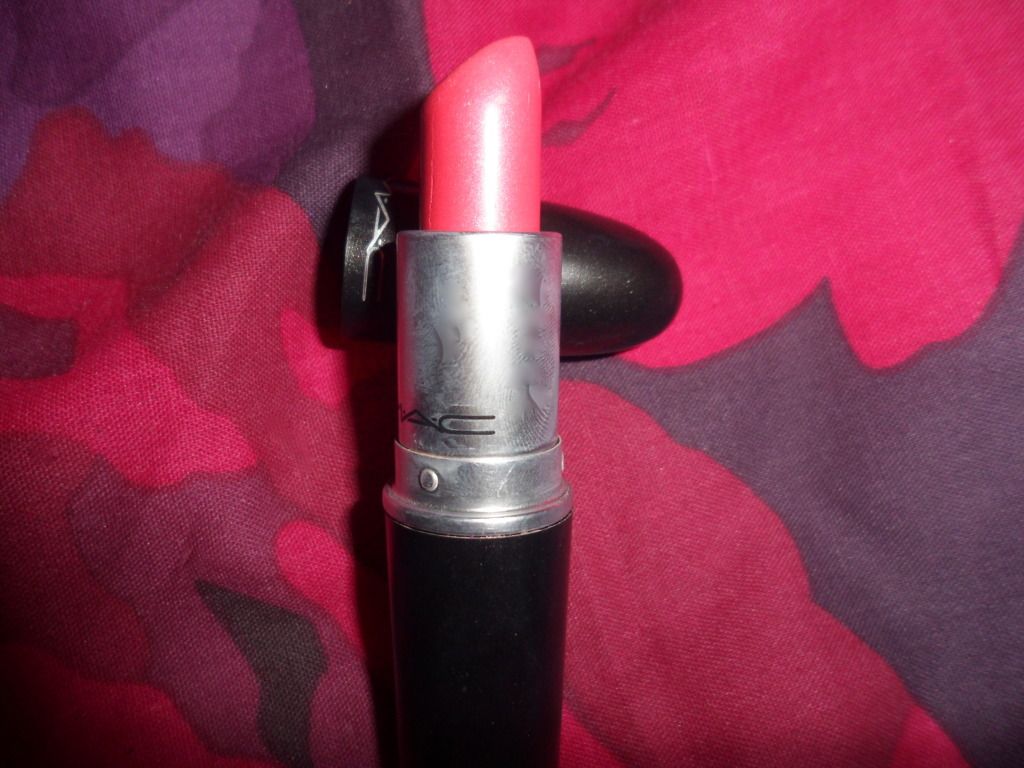 MAC Costa Chic
2011 was definitely cast over by a hue of coral. I went crazy for this colour in the summer and I love the way it instantly warms up the face and gives a carefree summery look to my make up.
Neutrogena Spot Stress Control and Visibly Clear Ranges
I've seen the best results from this range and it's definitely helping to keep breakouts to a minimum whilst still making my skin feel clean, hydrated and soft. 2012 will hopefully be a clear skin year!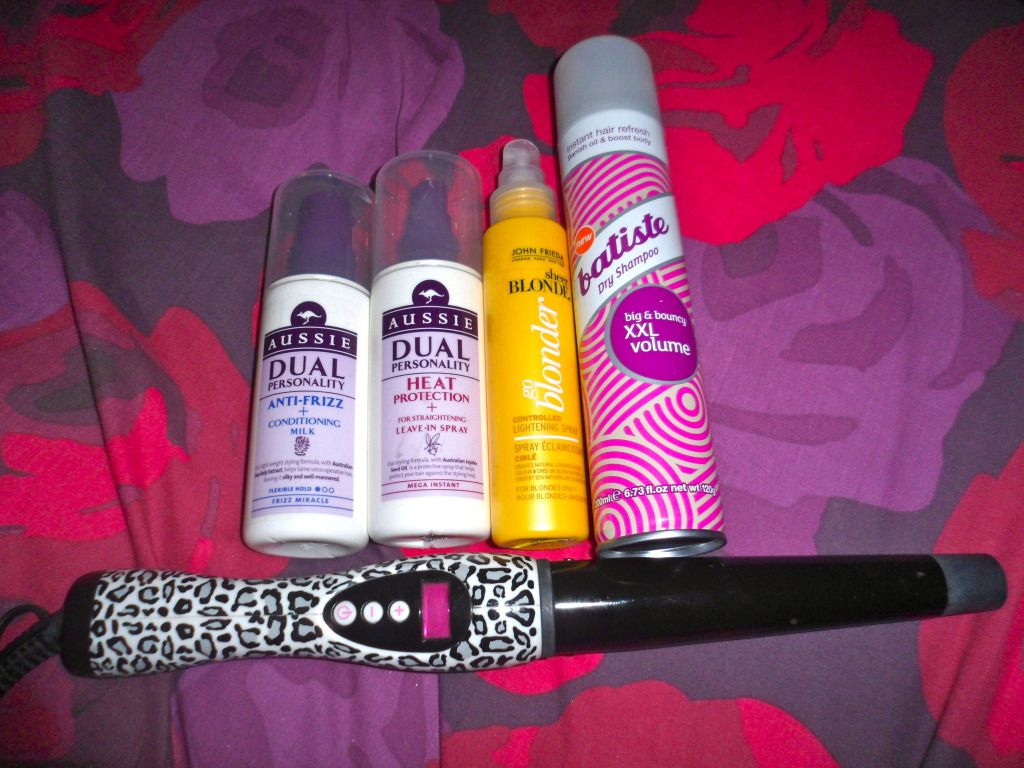 Aussie Dual Personality Anti-Frizz Conditioning Milk and Heat Protection, John Frieda Go Blonder Lightening Spray, Batiste Big & Bouncy XXL Volume Dry Shampoo and Mark Hill Raw Snow Leopard Curling Wand
I have started a love affair with Aussie the last few months, their products really work and smell absolutely LUSH. My hair has been so much softer, manageable and my split ends have been reduced since I started using them. Every 'Bottle Blonde' should own one of these John Frieda sprays, they're great for root touch-ups and creating highlights in flat toned hair. Batiste has been such a saviour and the XXL Volume version is perfect to boost the volume at my roots and inject a bit of glamour into my hair, especially when I'm using my curling wand. Curly hair has been my signature do this year.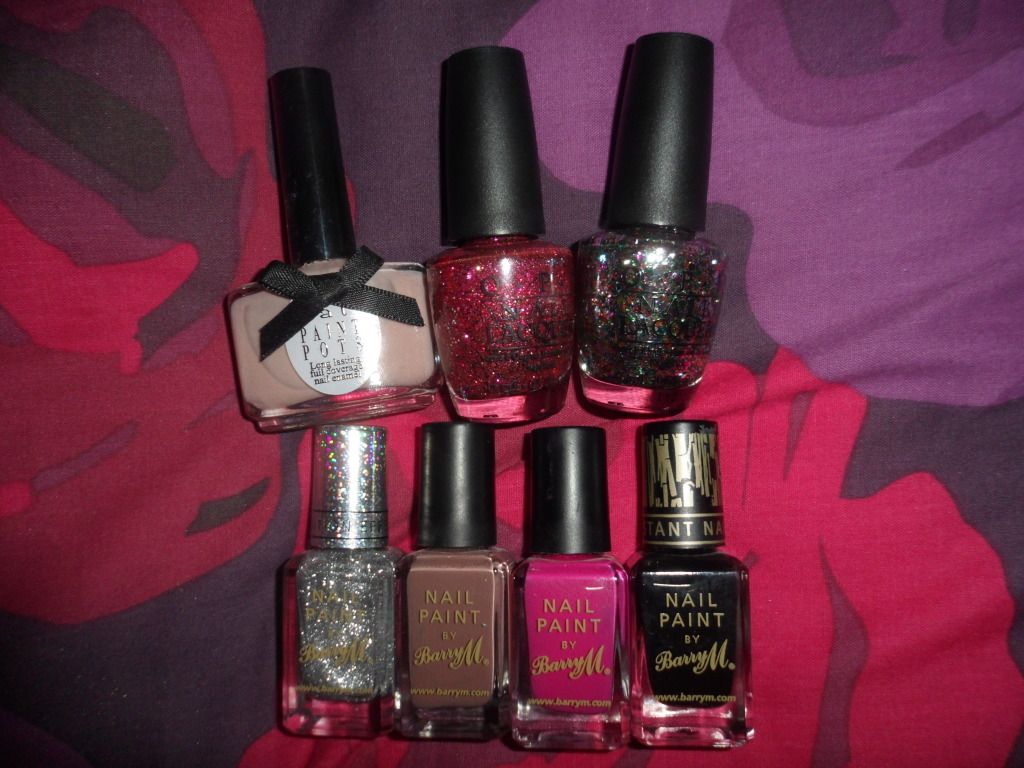 Ciaté Paint Pot in My Fair Lady, OPI Excuse Moi!, OPI Rainbow Connection, Barry M Silver Glitter, Barry M Mushroom, Barry M Shocking Pink and Barry M Black Magic.
I have developed a slight obsession with my nails this year and my polish collection has grown substantially. These are my go-to shades when I don't know what to paint my nails, and the glitters are perfect for changing up the look of a plan polish.
Juicy Couture Viva La Juicy Eau De Parfum
Although I received this as a Christmas present, I've been lusting after it for so long. Its such a lovely girly fragrance that packs a bit of a punch and the packaging is gorgeous too!
So there it is, my little love list of 2011! What have you been loving this year?
Hope you all had a fantastic Christmas and have a great night tonight. Love you all, and thanks so much for following me and reading this year!