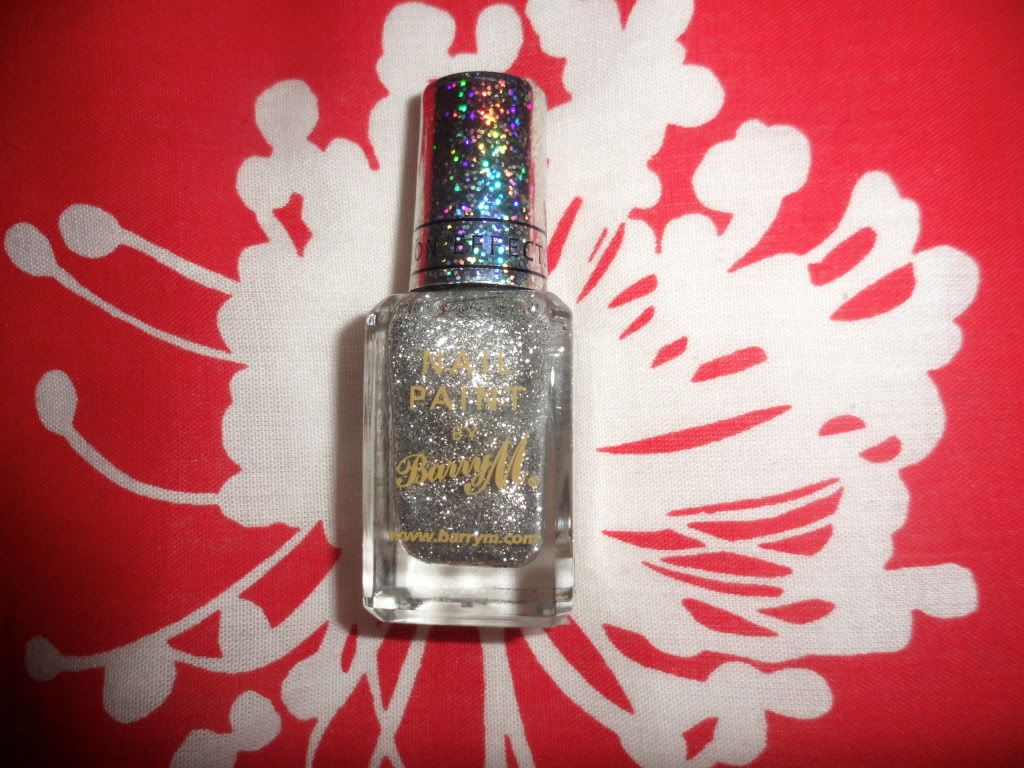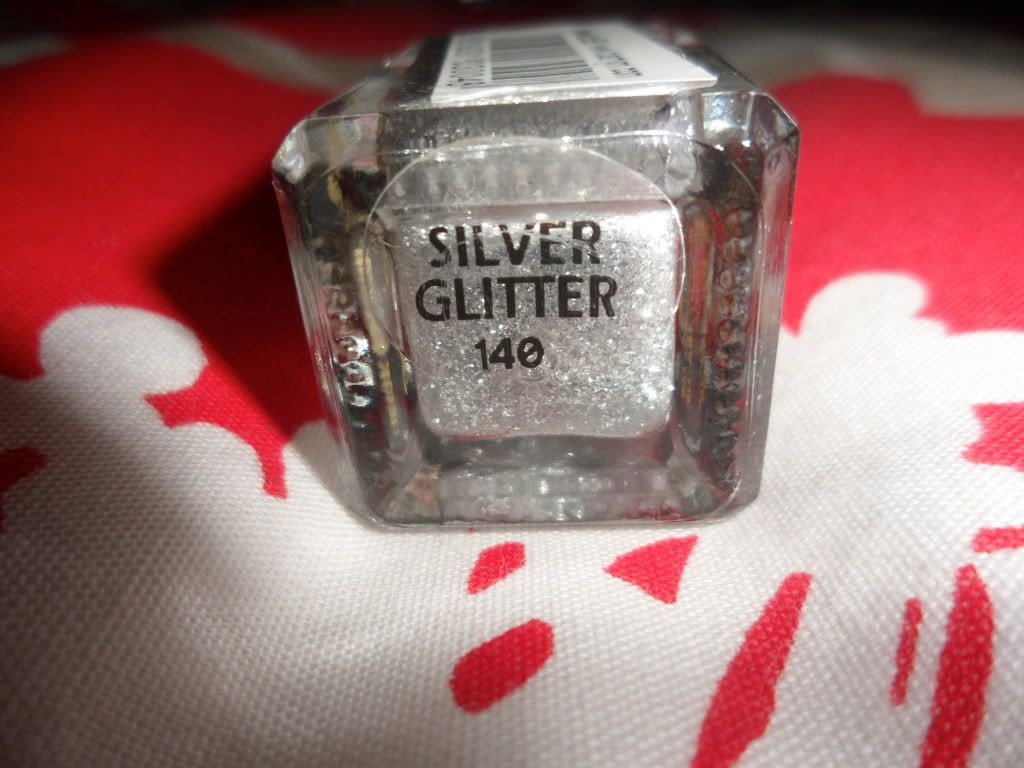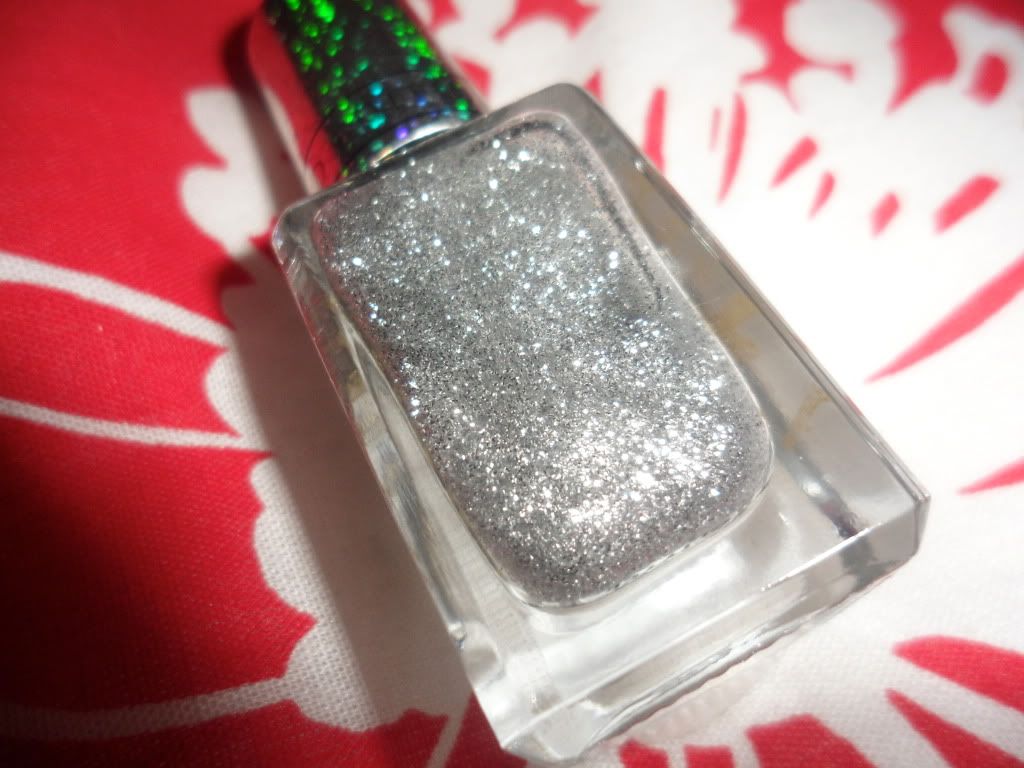 Wandering around Boots yesterday I saw this and instantly bought it. I thought given the lovely holographic cap, it was going to be a slightly holographic silver glitter, however, the polish doesn't seem to live up to the 'Nail Effects' name, and is a pretty standard silver glitter polish.
After one coat...
After two coats...
It consists of fine glitter particles and is really easy to build up from a glitter top coat to a really opaque stand alone polish. The photos actually don't do this any justice, after two coats it's much more opaque and really eye-catching. If you like other glitters from Barry M, you'll definitely like this one. I think I'm going to give this ago over the top of GOSH Holographic this Xmas.
It's limited edition at Boots and is £3.99.