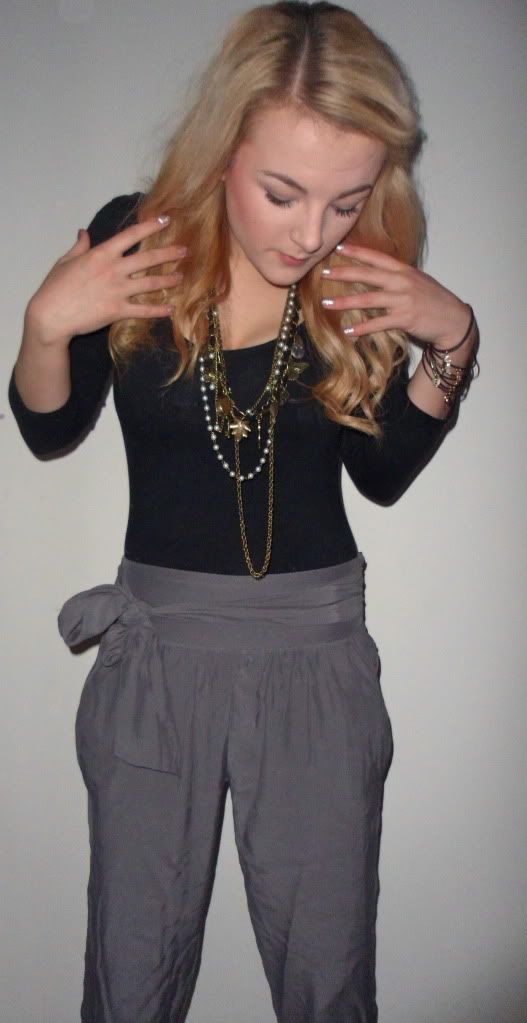 Body* - Lipsy

Trousers* - Lipsy

Jewellery - Primark

Nails - Barry M
A simple work outfit today and for the first time since I started working there a year a go, I'm wearing trousers! This isn't usually an outfit I thought I'd wear, but I've been converted. The trousers are a really flattering fit and the body is a nice fitted contrast to the loose fitting bottoms.
Sorry for the lack of posts recently, I have been without Internet as I used up my allocation too quickly!
*DISCLAIMER* Products marked with a * were purchased with staff discount.