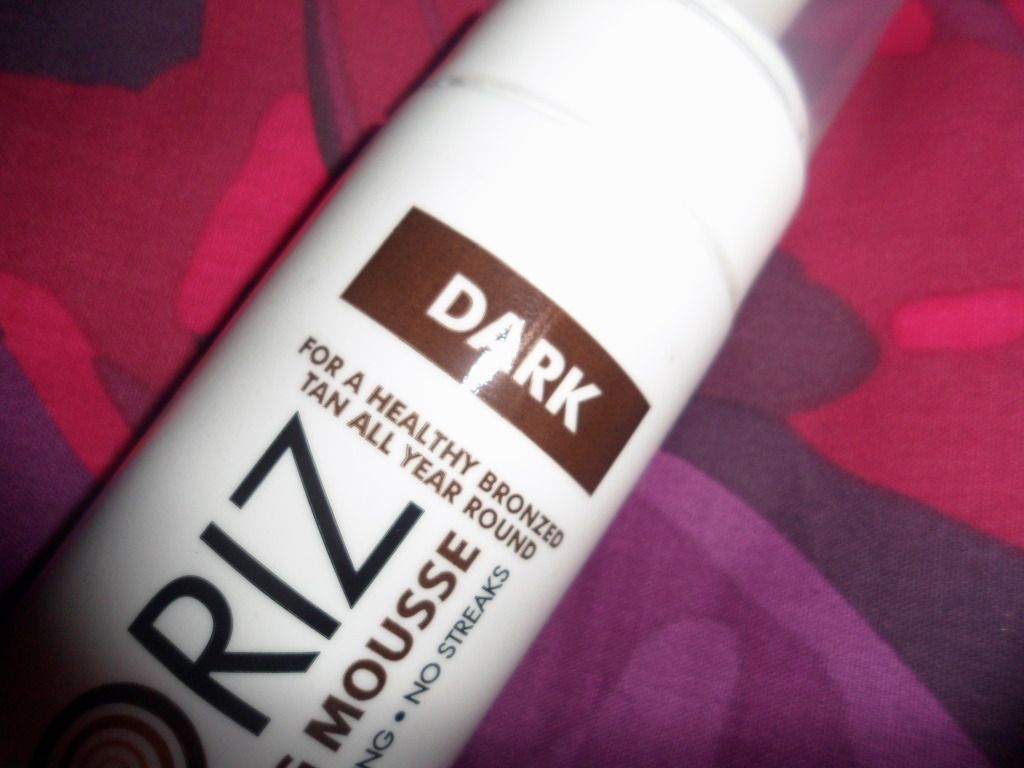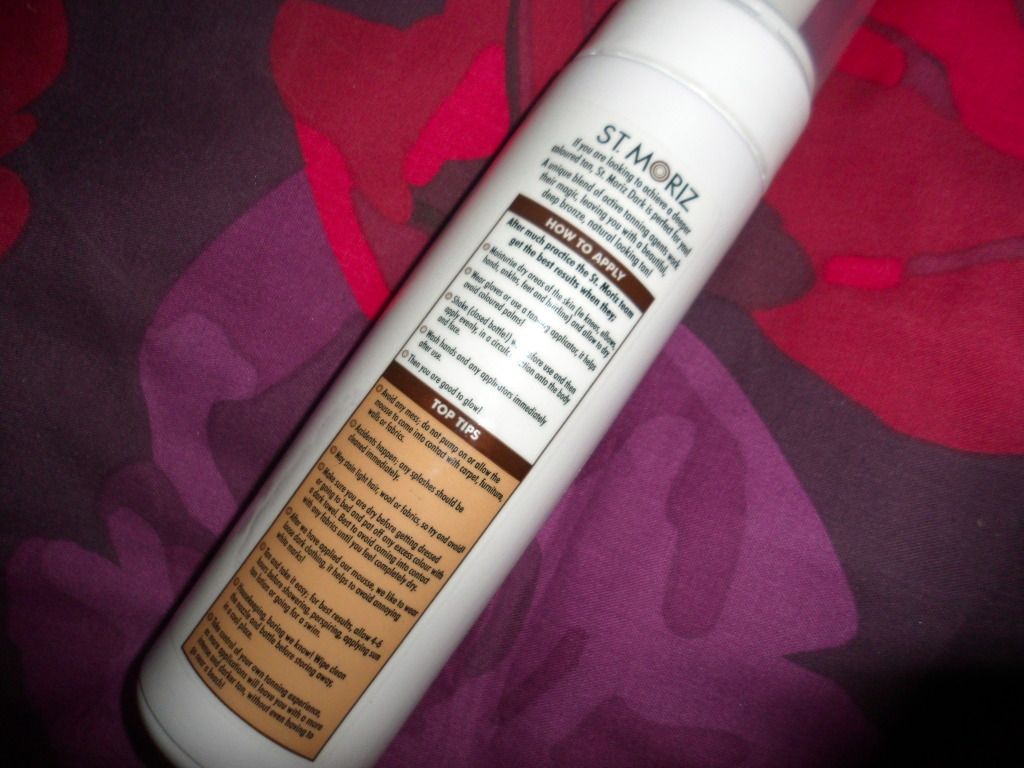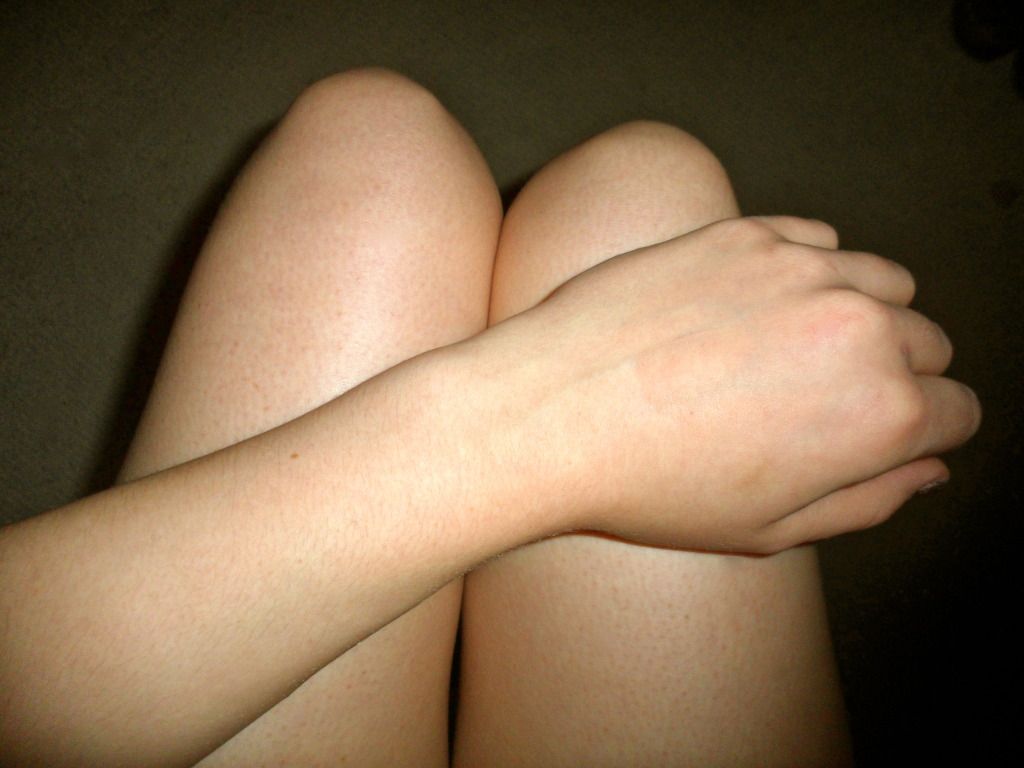 Before...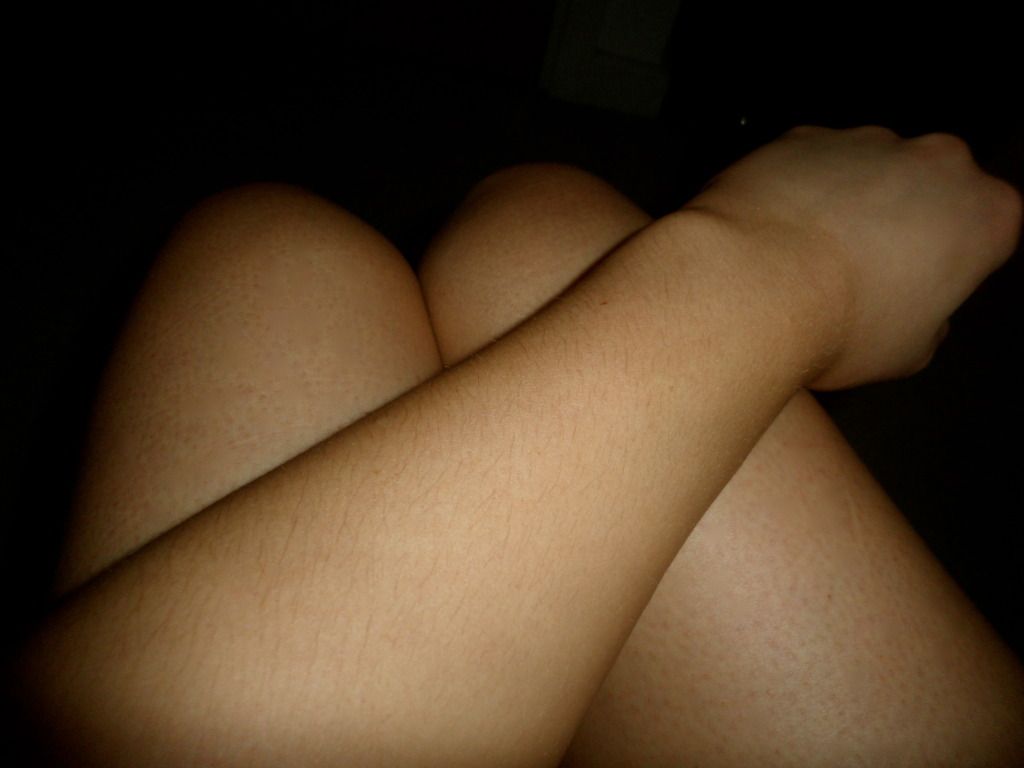 After...(the colour is deeper than the picture shows)
Nothing like Winter to make you wish you were soaking up the sun on a remote beach somewhere tropical... Those who can't fake it right? St. Moriz is one of those brands which is cheap but does the job. Having tried the spray versions (and turning my bathroom a lovely shade of orange in the process), I took the plunge in trying the mousse. I've put off using them as I feared I'd end up really streaky and patchy, which is never a good look, but my tanning addict sister has used this so much I decided that if she could do it, so could I!
It is a terrifying deep bronzed brown colour when it comes out of the bottle, but the mousse blended in really easily and the scary mahogany colour disappeared. It is a green based colour and so does give that 'olive' tone to the skin which is more natural than some brands which are pure orange. The smell is not overpowering but you can smell it slightly on the skin (nothing a body butter won't solve). The colour developed quickly and the product felt completely dry after about 30 mins.
Although not a drastic colour change, it look great for just one application, like I've had a nice week on holiday, rather than a slave to the sun-beds. Overall, I'm really happy with this product and at just £2.99 from Bodycare, it's such a bargain too.
Have you tried this product yet? Don't let the 'Dark' title put you off, it's not as scary as it seems!