If you follow me on Twitter, you'll know I can't find my camera cable ANYWHERE and so all of my photos are stuck in limbo for the time being. Anyway, I love eBay, you can pick up so many bargains from just a simple T to designer inspired bags and shoes. Here's what I've popped in my Shopping Basket this week: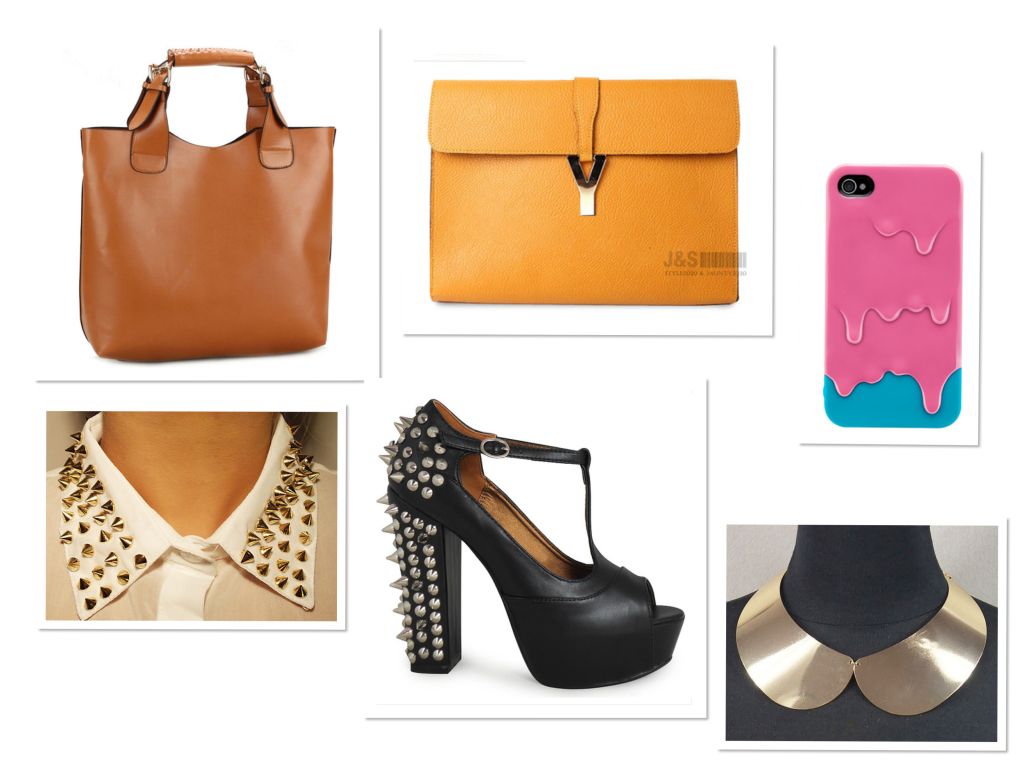 Studs and collars! Give me anything with studs on and I'm guaranteed to love it. My shirt collection has grown significantly this past month and I have everything from leather to lace, this studded one would look amazing paired with leather shorts! The metal collar necklace will add a little extra something to a plain T or jumper. I adore Jeffrey Campbell shoes and these replicas are just a fraction of the price. I've been eyeing up one of these Zara replica bags for some time now and at just £13.99 compared to Zara's £69.99, this one will be perfect for the upcoming summer months. The clutch bag and phone case I found on VIPXO through her amazing eBay posts.
What bargains have you picked up from eBay recently? I have a few items for sale here.