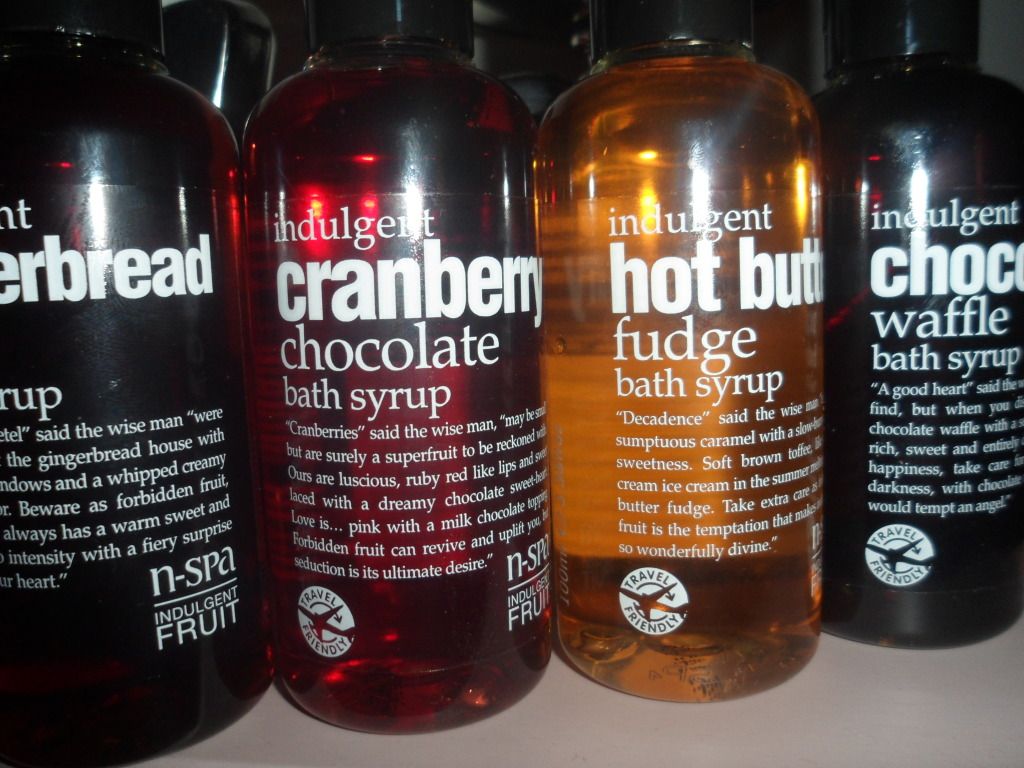 Gingerbread Latte, Cranberry Chocolate, Hot Butter Fudge and Chocolate Waffle... Who wouldn't want these scents filling up your bath tub?! When I sniffed these I died and went to sickly scent heaven... If only they were edible...
I recently reviewed some more N-Spa Fruit products and picked these up at the same time I purchased those. This little gift set was bought for a mere £2 and contains 400ml of product. Each of these smell amazing as sickly sweet scents are really up my street and in winter I can see these being my go-to bath products. They bubble up nicely and leave a subtle scent to the bath which is lovely because I often find heavily scented products difficult to bath with because of the time I spend in it. The bubbles don't last too long which is a little disappointing and the formula isn't moisturising, but that doesn't bother me too much. My favourite scent has to be the Hot Butter Fudge, but Gingerbread Latte gives it a good run for its money. These would make a for a great gift and for the price, you can't go wrong!
Next time you're passing through an ASDA I suggest you giving these lovelies a sniff!
Much Love,
Lauran
xxx