With my graduation fast approaching I rummaged through my nail polish collection to see if I had some suitable neutral colours before rushing out and buying the whole Essie stand...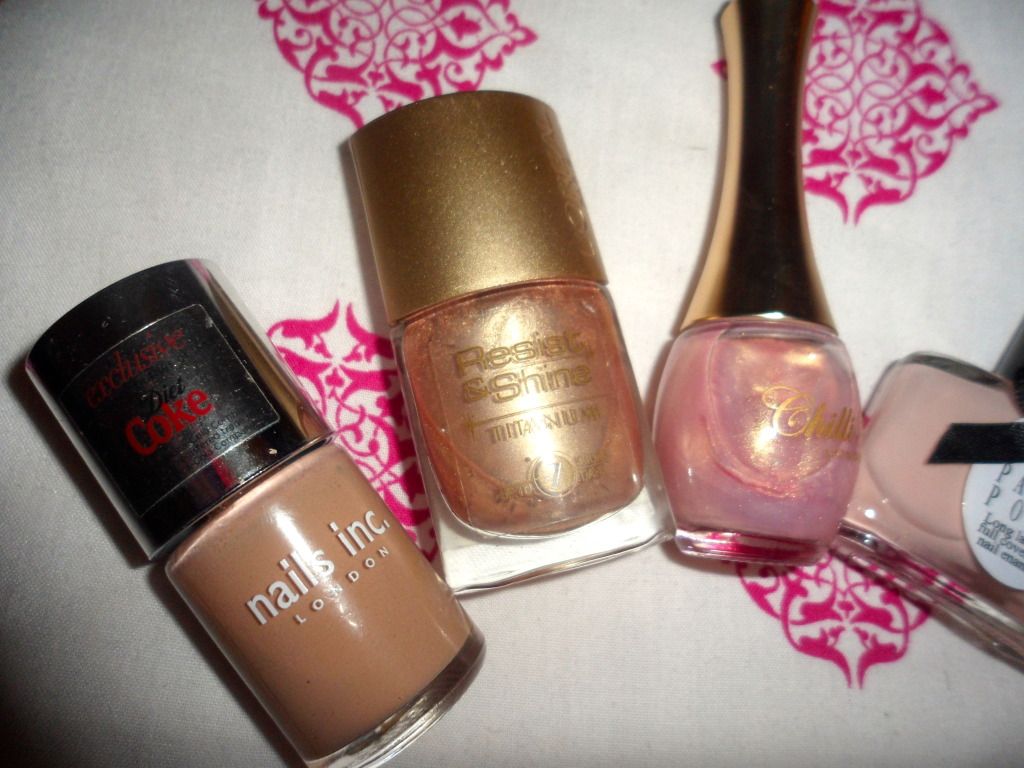 I really thought I had more nudes than this! I have the limited edition Nails Inc. and Diet Coke's 'Caramel' which is almost exactly the same as Barry M's 'Mushroom' if you're in need of a dupe, and it is one of my most worn shades. Next is a gold with no name (I hate that!), number 352 from L'Oreal, and another unnamed one by Chilli Pepper which gives a gorgeous pink/gold sheen to the nail.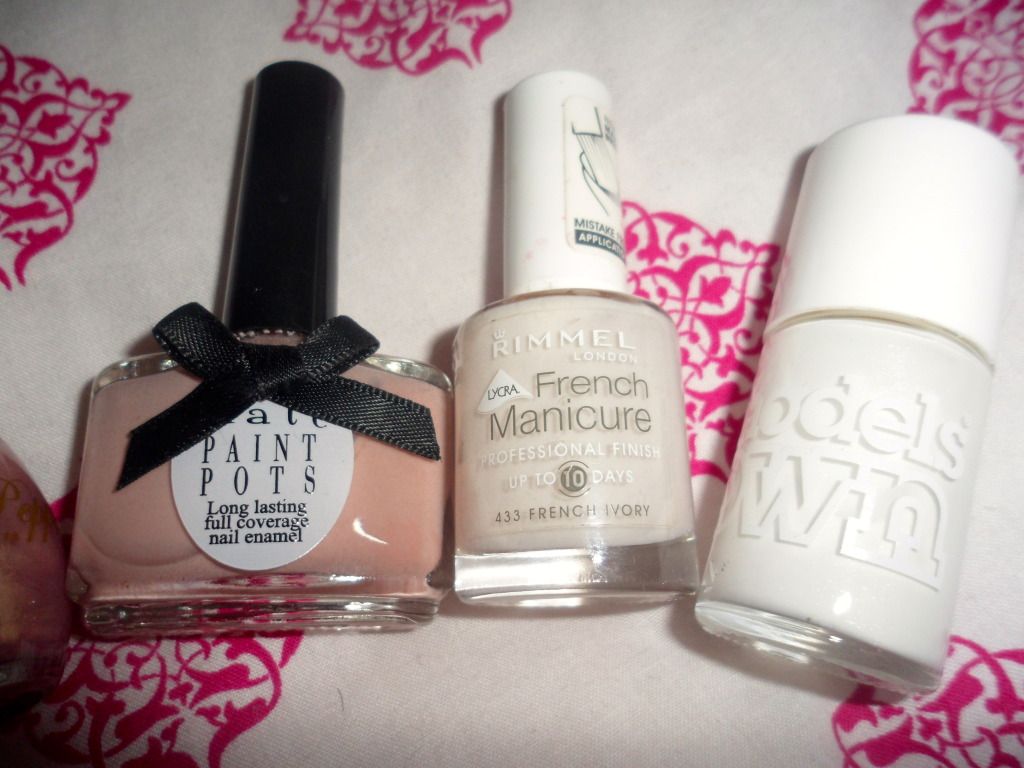 Another favourite of mine is Ciaté 'My Fair Lady', the formula is gorgeous and give a lovely polished look to the nail. The Rimmel 'French Ivory' is great to do a natural looking french manicure and 'Snow White' by Models Own is the most opaque and non-streaky white polish I've come across.
I definitely feel I need to invest in a few more nude nail polishes, what would you suggest?