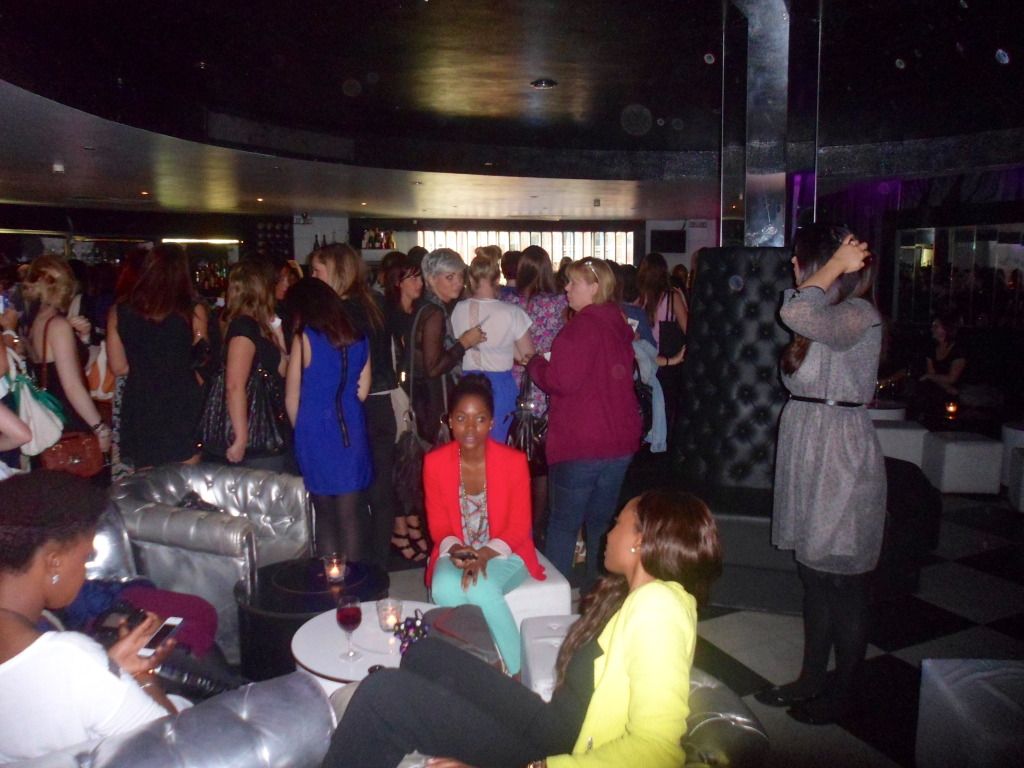 On Wednesday I attended the Nelly High Heels Tour with a host of other northern bloggers, fashion lovers and my lovely competition winners (Georgina and Anna). The event was a showcase of their AW12 line with a bit of shoe designing and crazy posing in Onesies thrown in.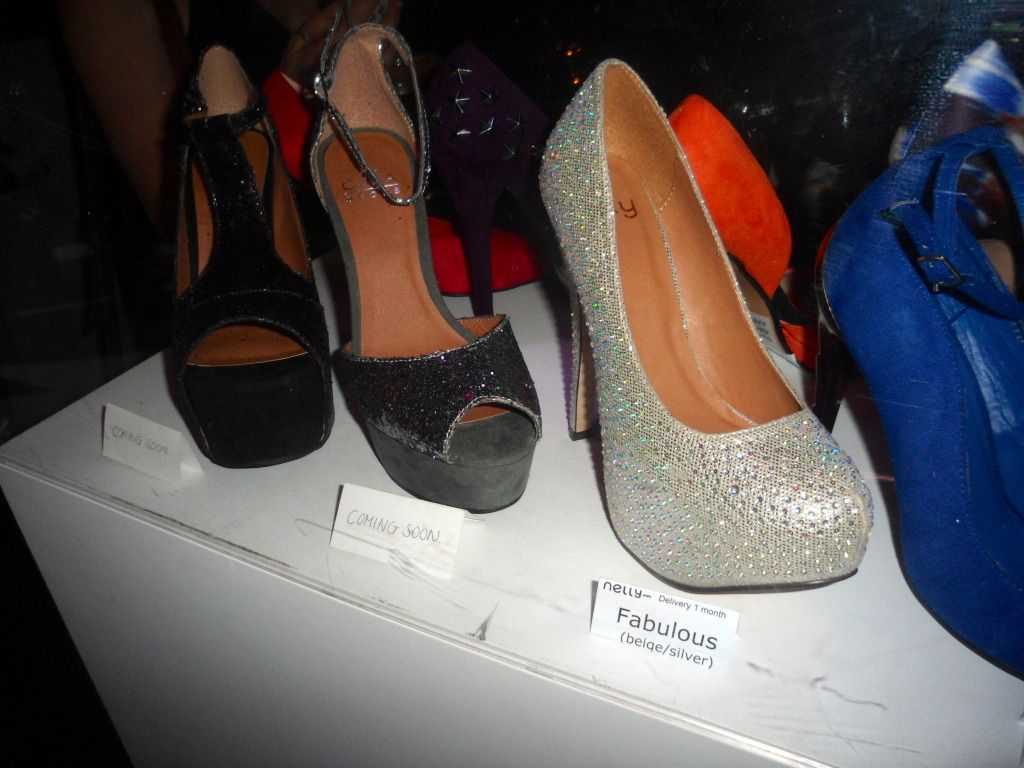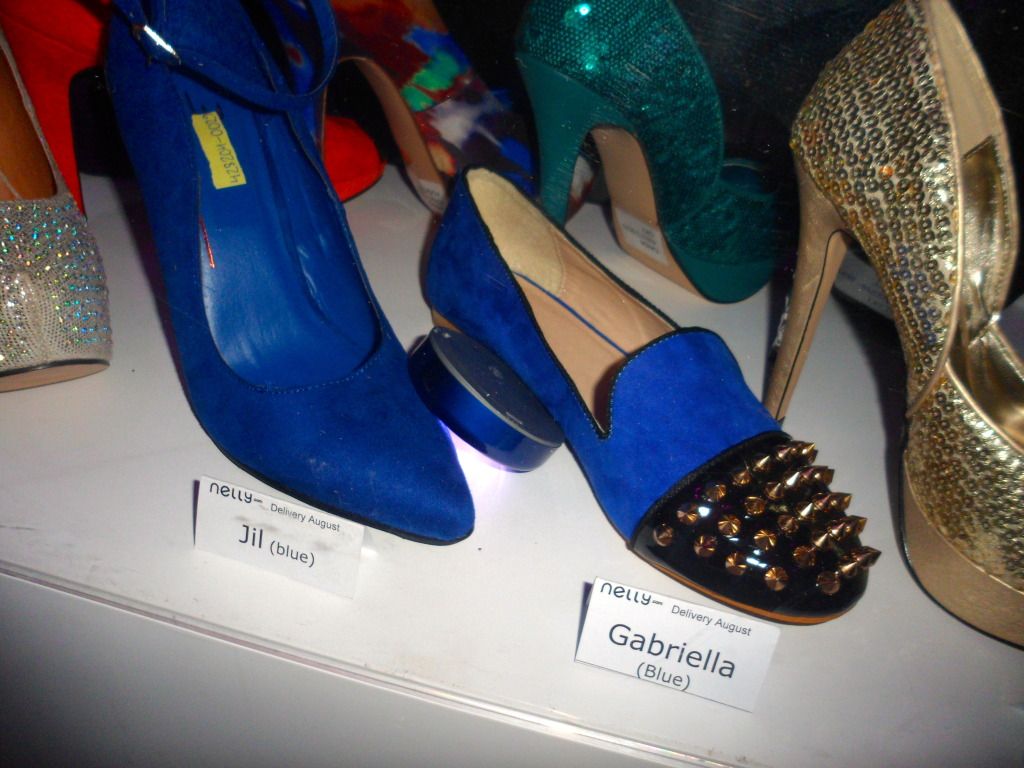 I loved the royal blue colour and gold spike detailing on these loafers.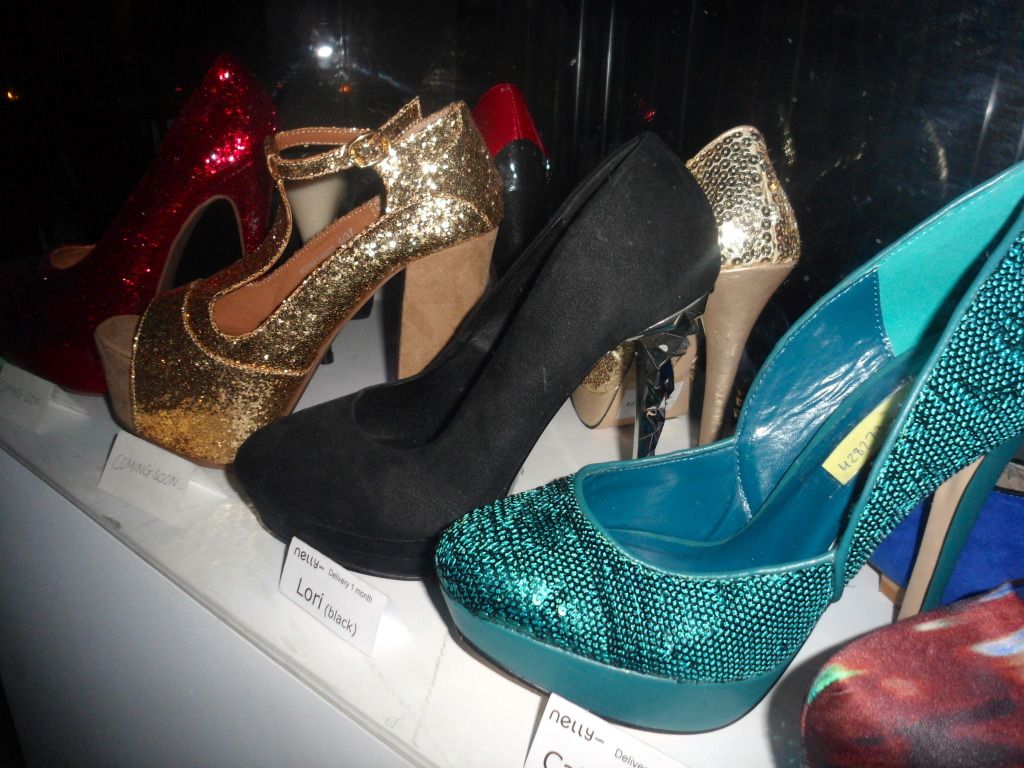 The mirrored angular detailing on these heels adds a little extra something to the plain black court shoe. It's such a subtle touch but this makes them one of my favourite pairs of the night.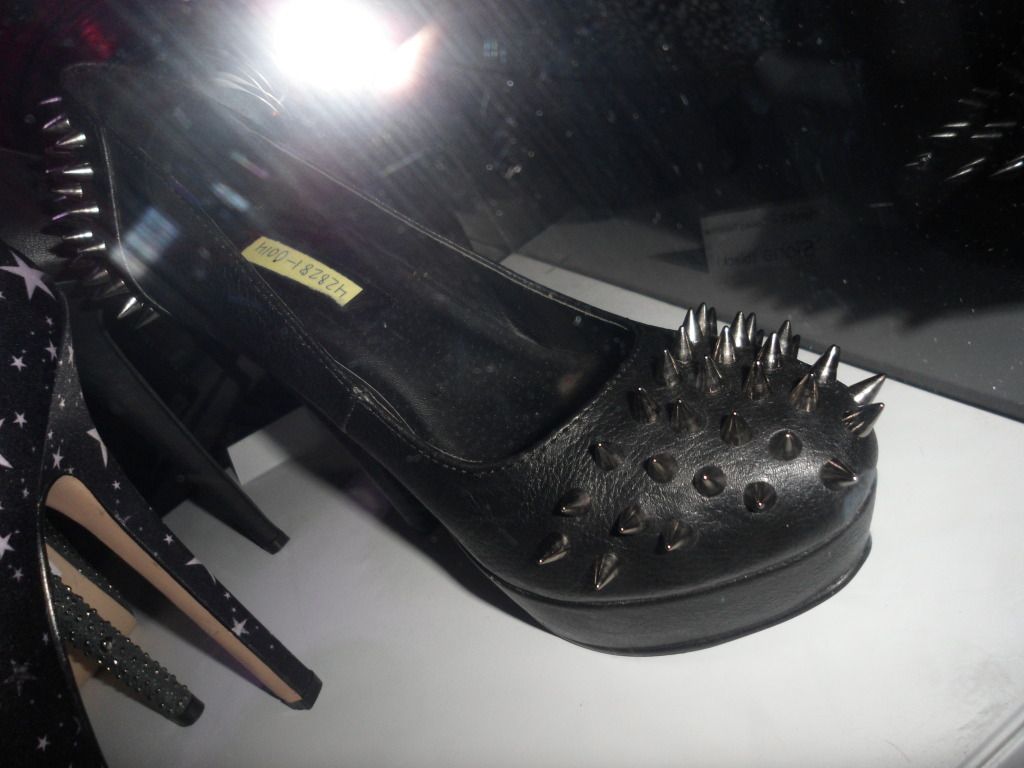 These spiked pair where my overall favourite though and the pair I picked to receive free. Although they could do some serious damage if I ever fell over (or accidentally kicked someone) I think they'd look killer with black disco pants!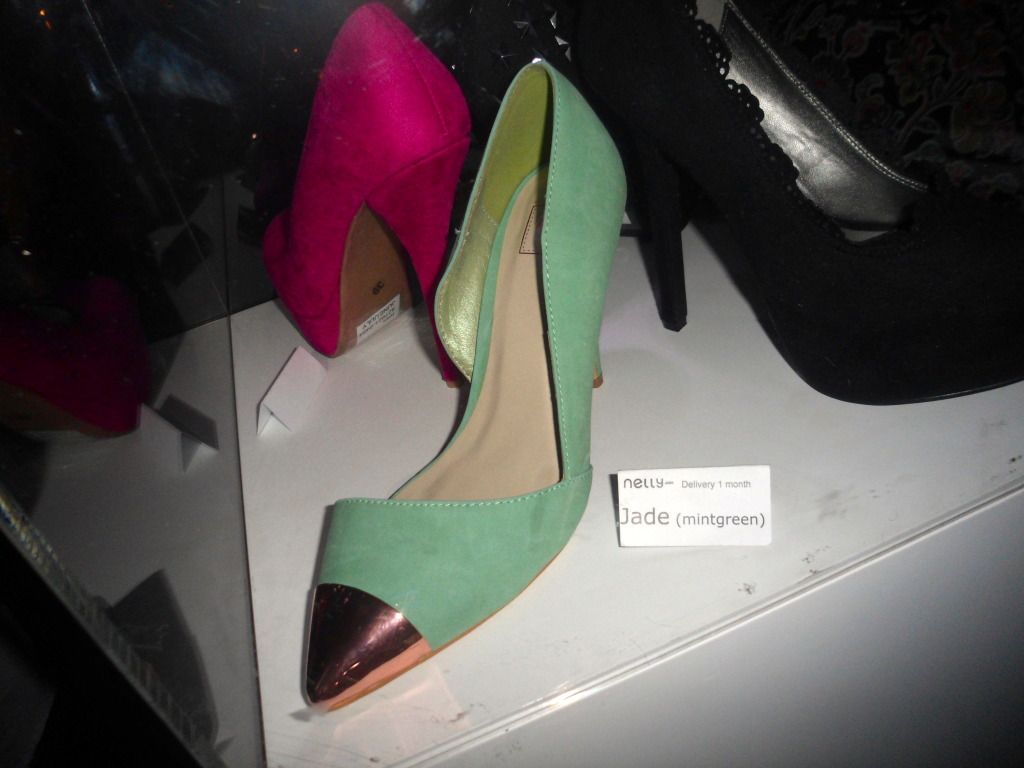 Mint and rose gold?! These are bound to be a hit and were a favourite of the bloggers for the night. The idea was to pick three of your favourite pairs and enter them into their database Although the event seemed like a great concept, it was slightly unorganised and we spent the vast majority of the night queueing to enter our details for the free pair of shoes. However, It was great to meet up with Laura and Sheree and get some ideas penned for our own event and to catch up with some other bloggers.