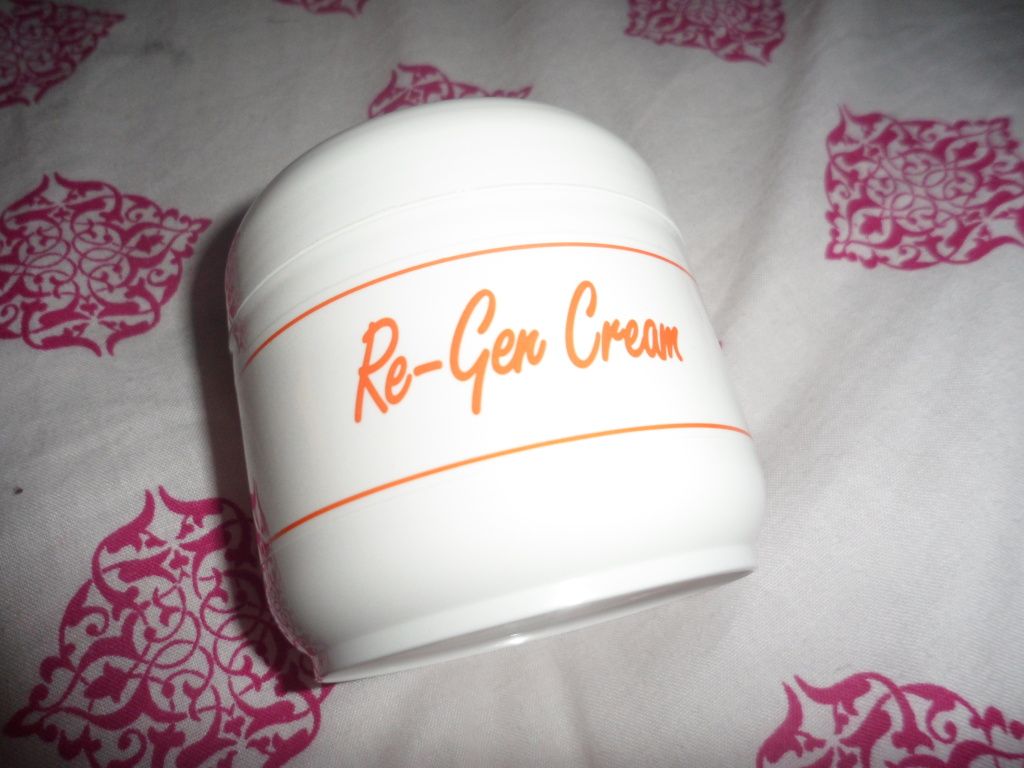 If you've read my blog for a while you know how much I rant about my skin and how much I am trying to find products to counteract and improve its acne-prone nature (damn you teenage skin at 21!). After reading one of my favourite blogs by the lovely Zoella, I saw that she really recommended this Re-Gen cream, so off to Home Bargains I went and picked it up for just £3.99.
It's described as a specialist treatment for stretch marks, scars, dry and blemished skin and can improve the condition of skin with scar tissue, the appearance of sagging and aids skin's elasticity. The active ingredient is PCL liquid which helps skin regeneration and essential ingredients including Vitamins A and E, Lavender, Chamomile and Rosemary oils, all very similar to Bio-Oil.
The cream itself smells identical to Sudocreme but has a much thinner consistency and does not dry my skin out. It absorbs quickly into the skin and leaves it feeling soft and hydrated. I have been using this twice a day, before applying make up and last thing at night, on my face where I have the most scarring, ensuring I massage it in small circular motions until it is entirely absorbed. I've always been put off using Bio-Oil, given that it is an oil and I have oily skin I just assumed it would not work for me at all. Having the same ingredients and effects in a moisturiser is a lot more practical and far easier to use.
I have noticed a slight improvement in scarring, with smaller areas almost disappearing completely. It has also aided the healing time of my blemishes and the overall complexion and tone of my skin is more even and soft.
Have you found any cheap skincare miracles?
Much Love,
Lauran
xxx