I am a girl who relies heavily on reccomendations when it comes to trying new products whether they come from blogs, friends or YouTube I like to know that the product has worked for someone else before I give it a go. After watching a couple of LLYMLRS videos, I noticed that she couldn't stop mentioning this product and went to give it a go.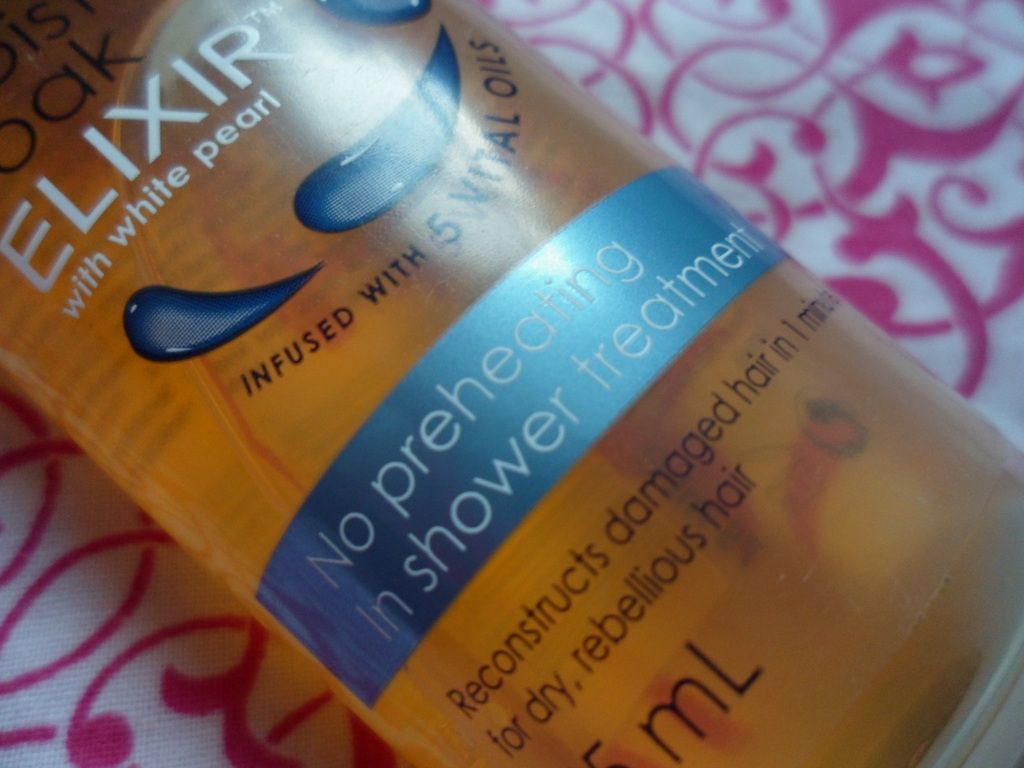 The Moisture Elixir is a deeply moisturising oil treatment for dry and damaged hair to restore its strength without having to preheat. I've been using this once a week whilst in the shower, before I shampoo my hair. There's a little guide down the side as to how much you should use, so this lasts me about 5 weeks. I run it through the very dry and damaged ends of my hair and any left over I run through the rest of my hair.
After leaving it in my hair for a minute or two, as soon as I start to wash it out I can feel an instant change in my hair. It feels softer, smoother and more nourished than it did when I got in the shower. I love products that give you an instant fix and this is definitely one of those products and I have already re-purchased it. I would recommend this product especially if you are a bleached blonde or have gone for an ombre style as it really injects moisture into the hair, making it much easier to style and keeping split and dry ends at bay resulting in a smoother and sleeker style.
Have you used this before? What do you think?
Much Love,
Lauran
xxx
P.S. Don't forget to 'Like' me on Facebook!