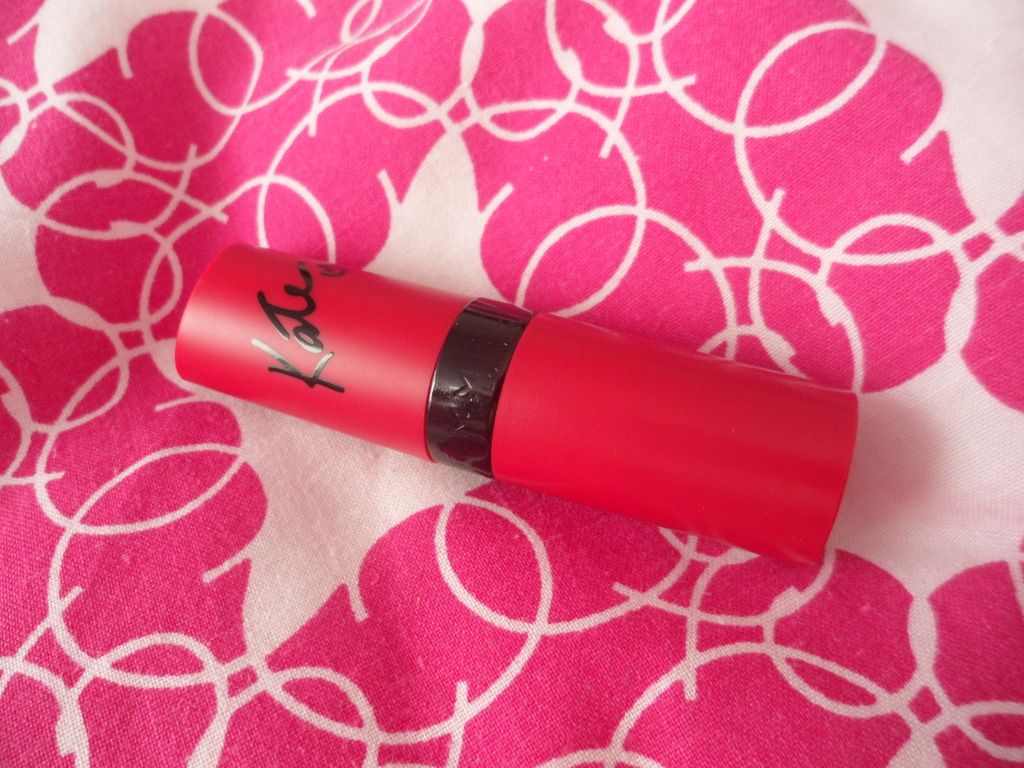 I've fallen hard for the berry lips trend this season and I'm instantly drawn to the deep berry, almost gothic shades on the counters at the moment. I thought I'd ease myself into the trend with this, not too daring, shade of berry-goodness in the form of Rimmel's Lasting Finish Kate Moss Matte Collection Shade 107 (mouthful much?!).
The formulation of these lipsticks is amazing, not just for their price tag, but in general. Even though they have a matte finish, their consistency is not at all chalky or drying and the pigmentation and staying power rival MAC's Amplified formula.
I've used this in so many ways since I bought it; Dabbed on the lips to give a light stain, straight from the bullet (which gives a gorgeous deep raspberry colour) and mixed with black gel eyeliner... Okay that was an experimentation to see whether I could get it to look more dramatic and vampy and you know what? It really worked! Plus it DID NOT budge all night, WIN!
I'm really wanting to pick up Revlon's Black Cherry as it is the classic deep berry shade, and plus it will save me using up all my liner. I've really loved pairing this bold lip with a flick liner and and minimal shadow, really letting the lips do all the talking.
What do you think of the vampy lip for A/W? Do you dare to try?
Much Love,
Lauran
xxx

Instagram || Facebook

||

Bloglovin' || Twitter