If there was a rehab for spiked footwear, I'd definitely have to go, I have a serious obsession! I've been lusting after EVERY pair of spiked Jeffrey Campbell's for so long now, but eBay has some amazing dupes, perfect if you're not sure on the trend or your budget just doesn't stretch to the real deal. Here's the ones I picked up: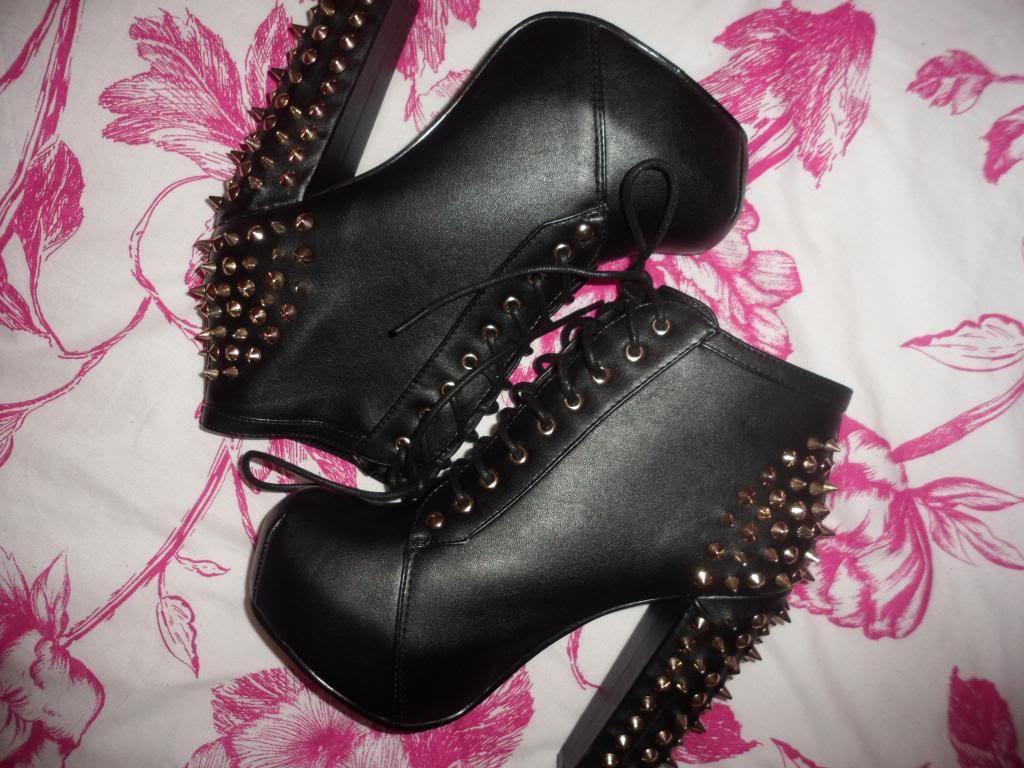 They are literally the best dupes I've come across, in that there's no zip and the spikes are actually pointy and not rounded like a few I've seen. The quality is also amazing considering they were only £30, none of the spikes are loose and the lace holes are all metal which definitely makes them feel a lot more expensive. I love that these are gold too, most if not all of the high street JC Spike dupes are silver which I don't tend to wear a lot of. I've found that these go with a lot of my wardrobe at the minute and are perfect for nights out in this colder weather.
The brand of boots is actually stocked in my Ark and the eBay seller was great. They arrived really quickly, needed to be signed for and were in perfect condition. I definitely recommend buying from them if they have any left.
I've had so many compliments wearing these, they're so comfortable and surprisingly I've not caused myself, or anyone around me, injury! Now, someone point me in the direction of some rose gold spikes... *I need help*...
Much Love,
Lauran
xxx
Instagram || Facebook

||

Bloglovin' || Twitter