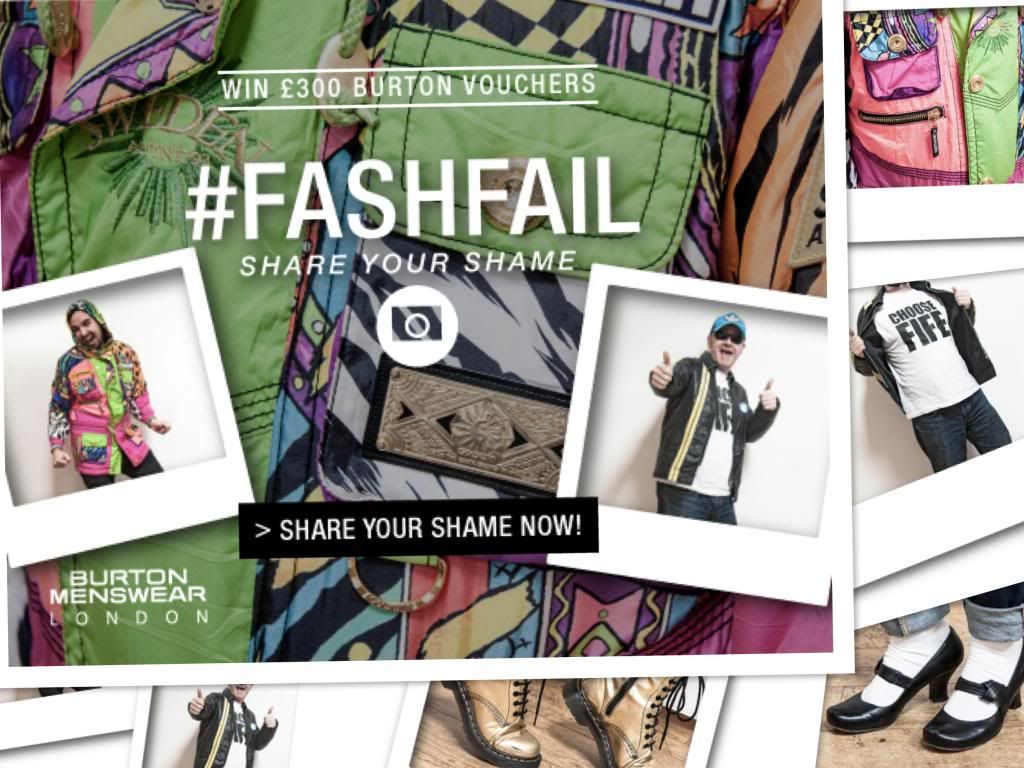 I absolutely LOVE it when brands come up with creative ways of getting their customer involved and Burton Menswear have done just that with their #FashFail campaign, where you can name, shame and share your own and your mates horrendous fashion failures, whether it be going that step too far with a current trend or ... erm... well the 80's in general, all to be in with the chance of winning £300 worth of Burton vouchers.
In return for your #FashFail photos the Burton Fashion Police will be dishing out fashion advice and you get to have a good old giggle at embarrassing Dad's 70's get up and Boyfriends who think they are extras from Geordie Shore (nipple baring vests HAVE to be THE worst fashion fail of this century!)
If you want to take part, head on over to the Burton #FashFail App on Facebook or on the Burton Website which outlines all of the terms and conditions. I mean, come on now, we've all had a fashion fail at least once a year... admittedly mine were all down to my mother putting me in horrendous Kappa tracksuits at the age of 5... *shudder at the thought of trousers with poppers!*

The competition closes on the 30th March 2013 and if you enter don't forget to tweet using the #FashFail hashtag!
Much Love,
Lauran
xxx
Instagram || Facebook

||

Bloglovin' || Twitter
*This post contains sponsored content