Ok, I am in no way a food blogger and don't really know a lot about food, but I DO know a good restaurant when I see it (well, eat at it) and Red's True Barbecue is definitely one of those. I've been meaning to try Red's since my friend's boyfriend became a chef there and I was told how amazing the food was, and a few weeks ago me and the boy went down to check it out.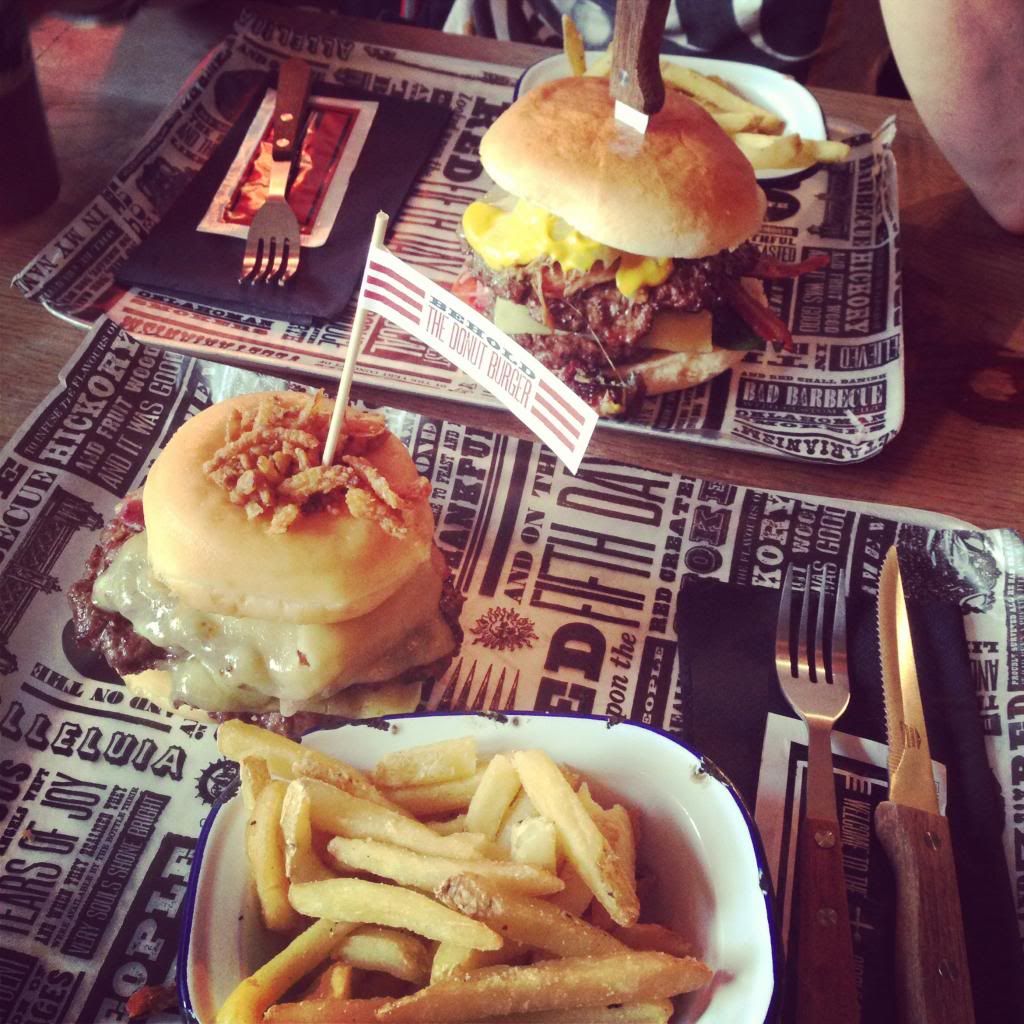 "Red prepares your meat way in advance of it reaching your plate, giving it time to soak up the rich flavours of our trademark blend of rubs and marinades for no less than 24 hours. Then, it's cooked low n' slow – for up to 18 hours – over Hickory and fruit woods inside our custom Oklahoman smokers. Then we'll add the best sauces and sides your tongue will touch and serve them to you, our faithful flock.
Our cooking has its roots in the deep south, but our food and ingredients are sourced from Yorkshire, God's country. World-class quality, locally sourced.
So gather, feast and enjoy True Barbecue and spread the word of Red."
Situated on at the top of Call Lane opposite the Corn Exchange, Red's is all about the Meat; Ribs, burgers and steaks smothered in an array of smokes and sauces... If you've ever seen Man v. Food you can imagine where I'm going with this! (In fact they have some eating challenges of their own ... 1 Metre of Onion Rings and Devil Hot Wings anyone?) Each dish comes with recommendations for drinks, from beers to shakes, which is a great idea. The source all of their ingredients locally and have a genuine passion for food.
I went for the Donut Burger... Yep... Steak burgers, cheese, fried onions and dirty sauce sandwiched between two sweet glazed donuts... I can tell you now, it was worth every single one of the 2000+ calories! It tasted amazing, the perfect balance between sweet and savoury.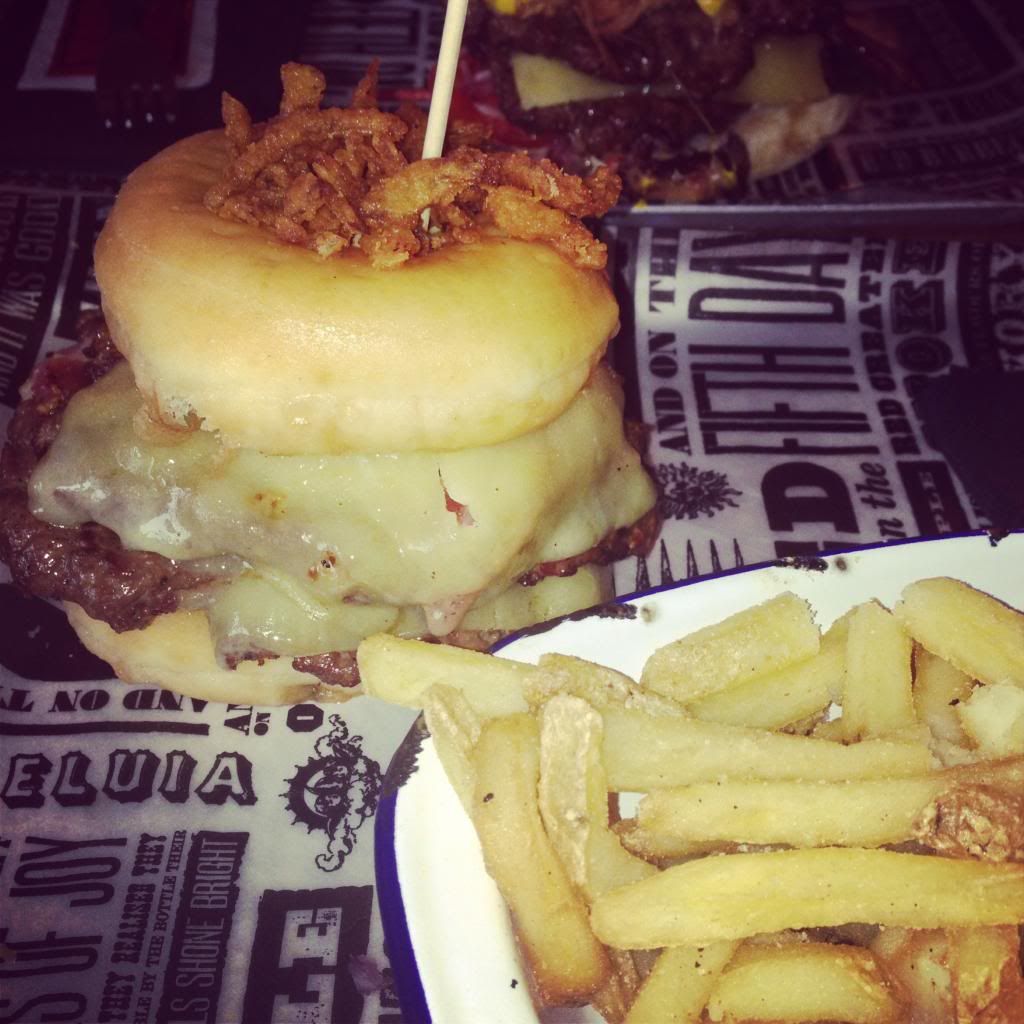 The boy went for the Pit Burger, which was piled high with brisket, pulled pork, bacon and cheese and from the giant mouthfuls and empty plate, this was definitely a hit with him.
The service was great, really quick and the staff were upbeat and genuinely interested in what they were serving. We went around 3PM and there was no queue, but usually there's a pretty long wait for a table, they offer to take your number and call you when a table is ready for you, so you can go and enjoy a drink down Call Lane in the mean time. The decor of the restaurant consists of wooden tables and chairs, an open kitchen and chalkboard menus giving it a real American BBQ Restaurant feel. There are big communal tables (think Wagamamas) as well as 2/4 seating tables making it a great place for a big get together (they do sharing platters of meat!) with friends. I've just seen on Facebook that they've started doing a Brunch menu too; Hash Browns, Waffles and Bacon... Yuuuum.
If you're in Leeds, you definitely NEED to check out Reds, I for one can't wait to eat there again!
Let me know about what you think of these types of posts, I'm thinking of doing a series about places in Leeds to go and to eat at, so please leave a comment below if you've found any gems in the city.
Much Love,
Lauran
xxx
Instagram || Facebook

||

Bloglovin' || Twitter
Unit 1 Cloth Hall Street,