Look! The sun's finally coming out, we can all now breathe a big sigh of relief in the knowledge that we've not entered a second ice age, and say HELLO SPRING 2013!

To get myself in the Springtime feeling, I had a little spring clean of my nail polish collection (items for sale here) and picked out a few of my favourite polishes for the season.
I feel like I should be handing this to my parents in a kind of "look what I did at school" way, but I saw this on essie-button, and thought it was a cute way of swatching the polishes without ruining my current manicure.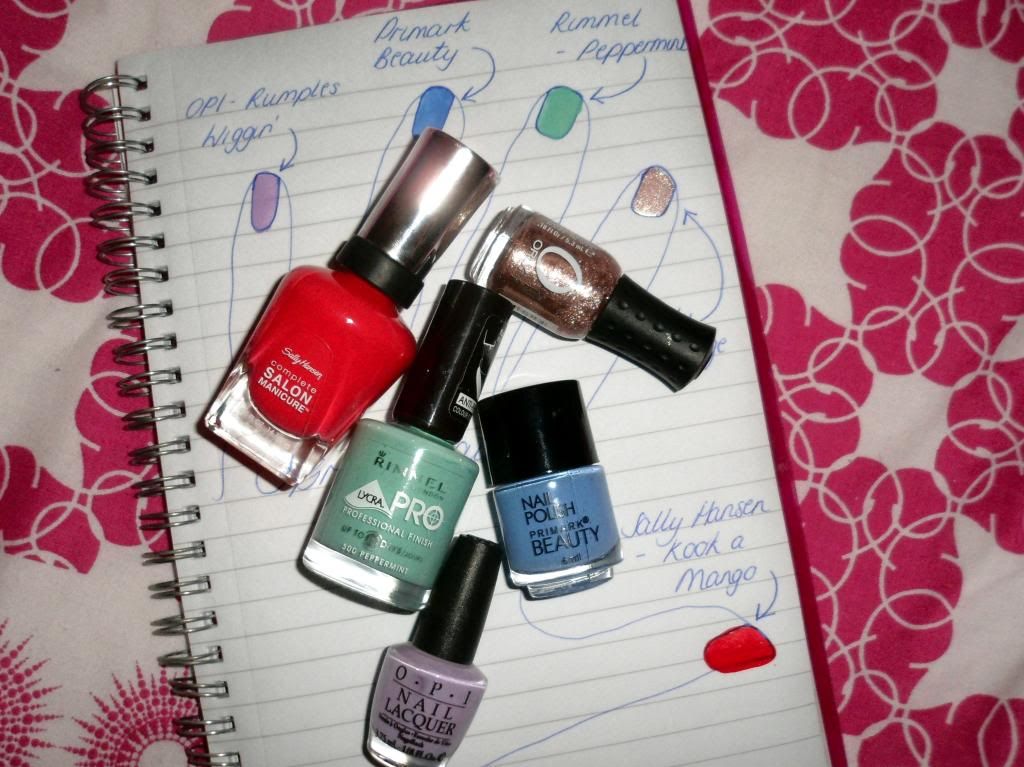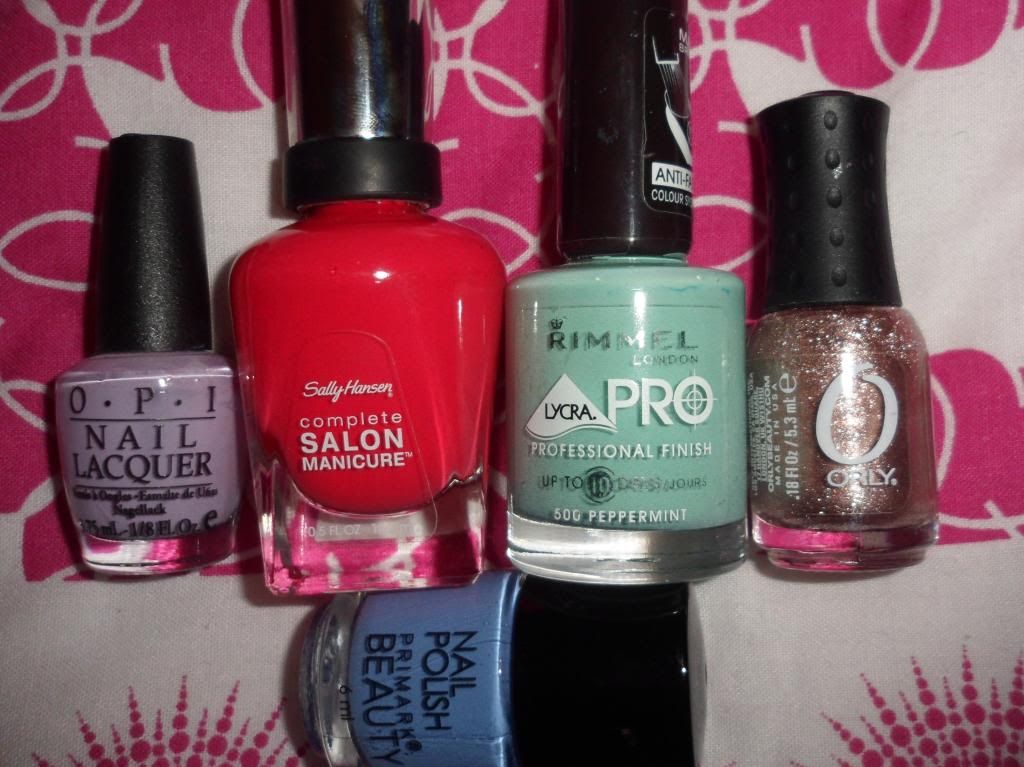 OPI Rumples Wiggin', Sally Hansen Kook A Mango, Rimmel Peppermint, Orly Rage, Primark Beauty Blue
Funnily enough I'm not a huge pastel lover in the Spring. I prefer brighter hues (maybe its because i'm constantly looking forward to the Summer), but OPI's Rumples Wiggin' will always be one of my faves, it's just the perfect lavender colour. I think my favourite has to be Orly Rage, but I absolutely love the Primark periwinkle blue colour. Do any of you know a dupe for this? Mine's already running out and I don't think Primark stock the set anymore!

Leave your Spring nail colour recommendations below.

Much Love,
Lauran
xxx
Instagram || Facebook

||

Bloglovin' || Twitter