This has to be the best discovery I have ever, and will ever, make in Leeds... Get Baked! If you're on a health kick you may want to look away high calorie content follows.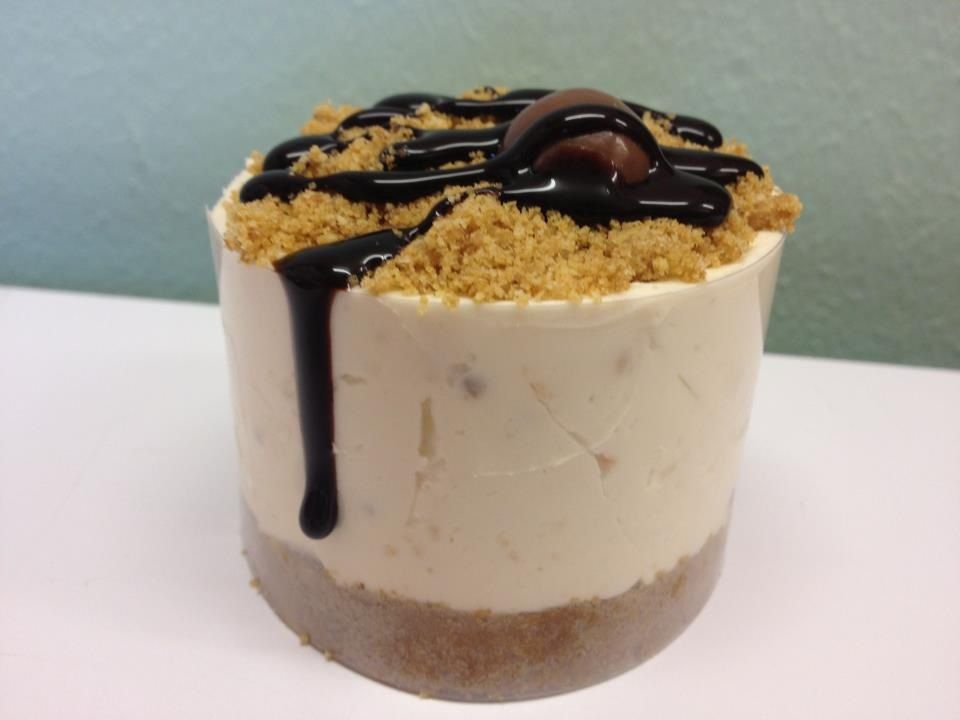 Photos taken from Get Baked, I eat mine too quickly to take a photo...
If you're not from Leeds (or Manchester), Get Baked is an online delivery service which specialises in outrageous dessert concoctions, American Sweets and now Get Shaked Milkshakes (if you're a fan of Breaking Bad you'll appreciate some of their names)... If you're not already Googling the place to order from it I'll be severely disappointed in you all.
I've ordered Get Baked more times than I care to admit, and every time their treats have tasted amazing. I follow the company on Facebook and Twitter (which are hugely enabling so don't follow/like unless you have some serious willpower!) and they are always full of banter. Their menu changes on a day-to-day basis and has something for everyone from cakes, pies and tortes to cheesecakes, brownies and waffles.... Yuuuum!
The cheesecakes are my favourite and between the household I think we've had (among many, many others) Oreo, Crunchie and NutOreous BIG alongside a few cans of Cherry Pepsi and a fair few bags of Pick 'n' Mix... Sorry, I'm not sorry.
The pricing isn't outrageous; £2.50 for a slice of cake and prices start at £1.40 for American Sweets, minimum orders are however £10 and you don have to wait until 7PM rolls around to make an order. They're open 'til 2am over the weekend though, so it's perfect for those midnight munchies after a night out or to stock up on treats for a girlie night in.
Excuse me, I'm off to place another order, I've got some milkshakes to try...
Much Love,
Lauran
xxx
Instagram || Facebook

||

Bloglovin' || Twitter