I turned 22 on Saturday and as a part of my Birthday present from my little sister I got my brows done at the lovely Mint Nail & Beauty Salon in Leeds. Their signature "MD Brows" is their own take on the cult HD Brows treatment using a combination of waxing, tweezing, tinting and threading to create stand out brows.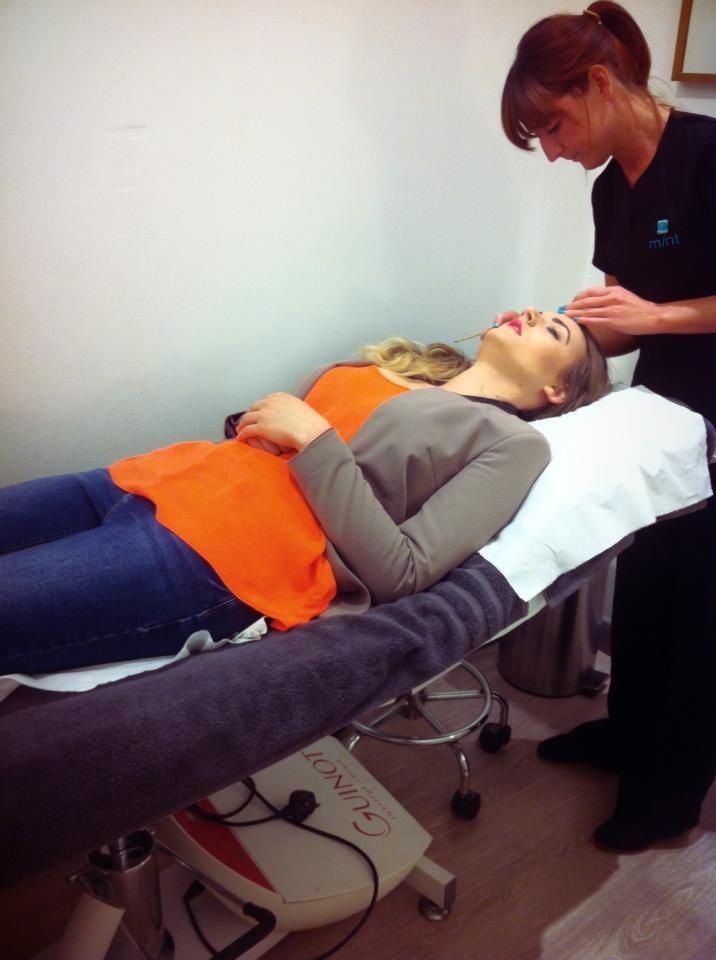 Measuring out the correct brow proportions after applying the brow tint.
The consultation was brief and I basically asked the beautician to do what ever she wanted to my unruly brows as long as they ended up more on the Cara Delevigne rather than on the 90's Kate Moss side of the spectrum. She started by applying the tint to my brows, I think next time I'm going to go a little darker now that I'm a little less blonde. Once it had developed, she measured where my brows should start, arch and end before telling me my tweezers had attacked the outsides of my brows a little too much...
The second step of the treatment was the waxing to re-shape, then tweezing any little strays and finally threading to get rid of any fine hairs above my brows which really gave them the 'HD' look. To finish off she applied some Art Dec make-up to further define the brows and calm down any redness. I wouldn't say any of it was painful, but my eyes did stream, safe to say there was some serious make up touch-up after!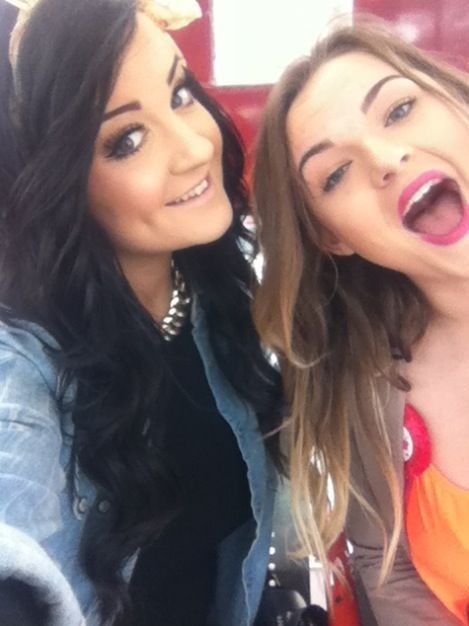 The finished product alongside my little sister.
I'm really happy with the results that the MD Brows gave me and my tweezers have now safely been locked away in favour of this 4 weekly treatment. The salon was lovely, and the staff were all chatty and friendly getting all of their clients engaged in conversation, which gave the place a great atmosphere.
My brows cost (my sister) just £17 and my manicure was £13.75 which I think is really reasonable. I'm so glad to have discovered this place and can't wait to try out their Gelish manicures which have some stunning colours.
Have you tried the MD Brows? What do you think?
Much Love,
Lauran
xxx
Instagram || Facebook

||

Bloglovin' || Twitter