Look at me getting all fashion blogger and taking photos in scenery! I recently moved house and found this woodland trail behind my new house, it has the most amazing views and it is just so nice to find this little piece of greenery in a city.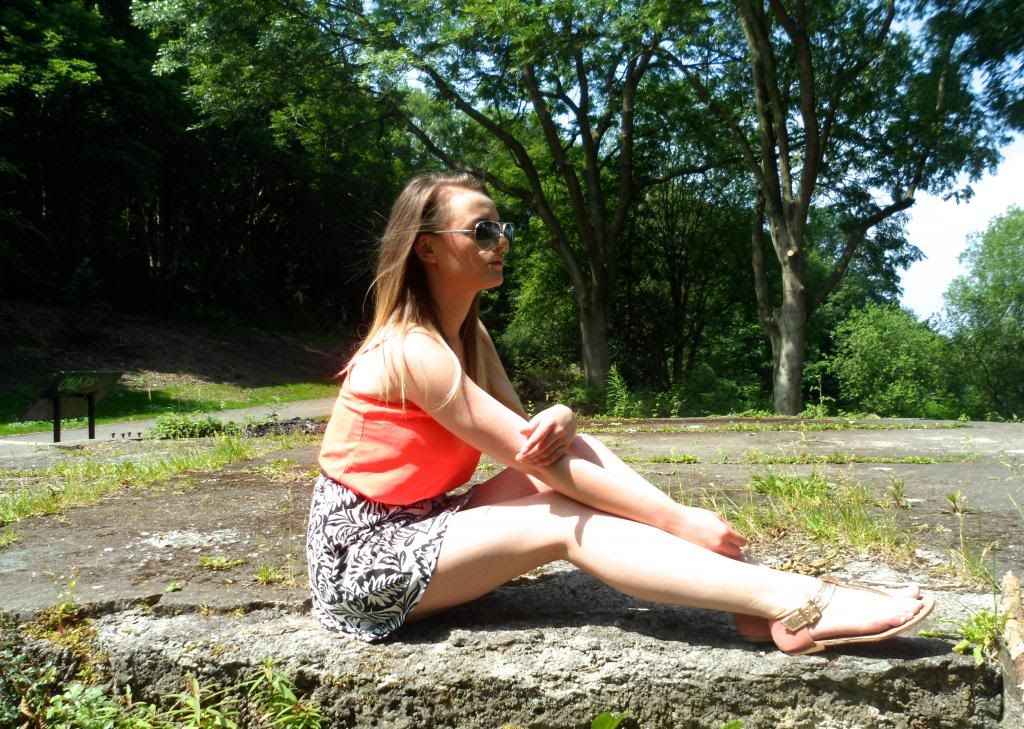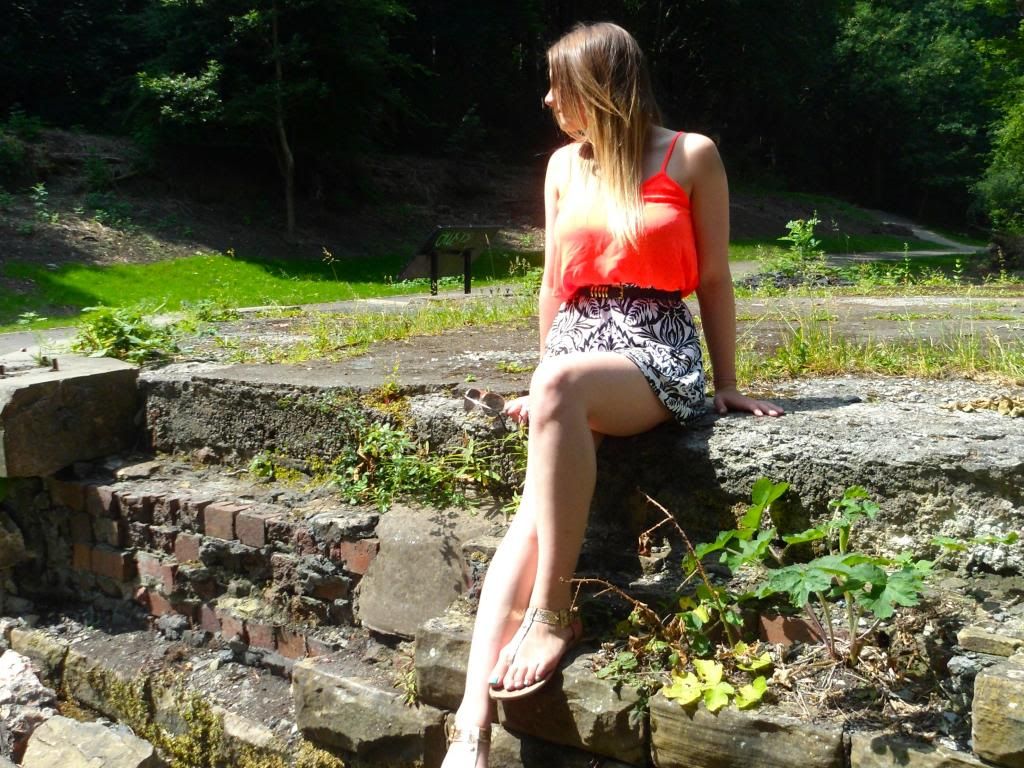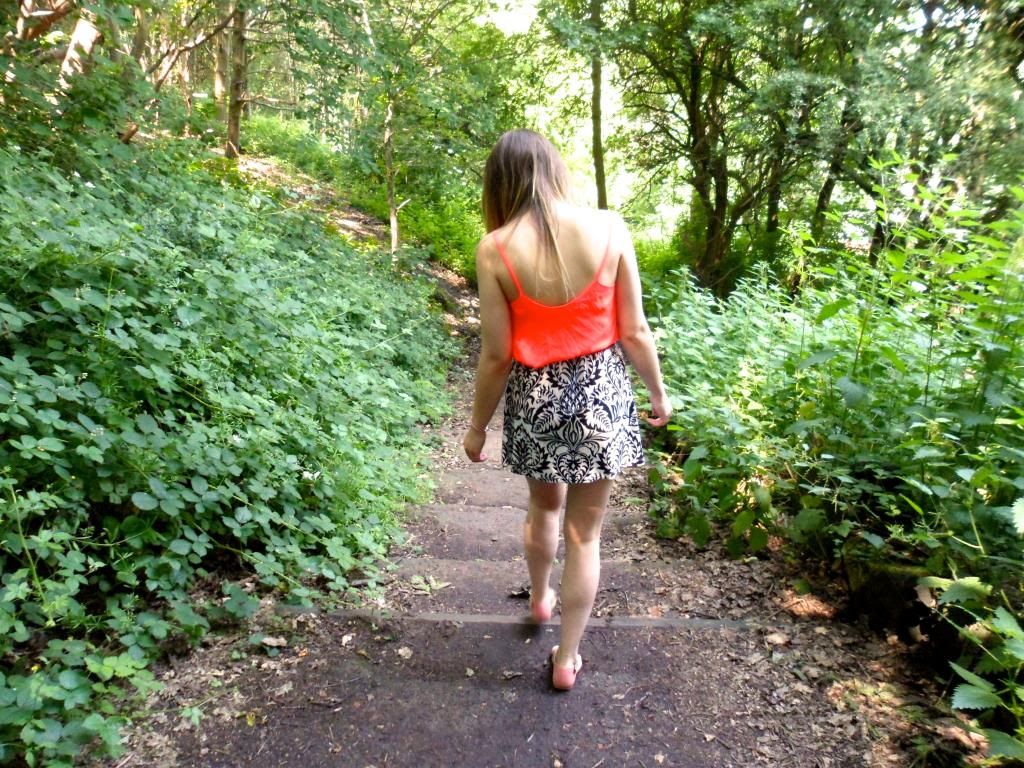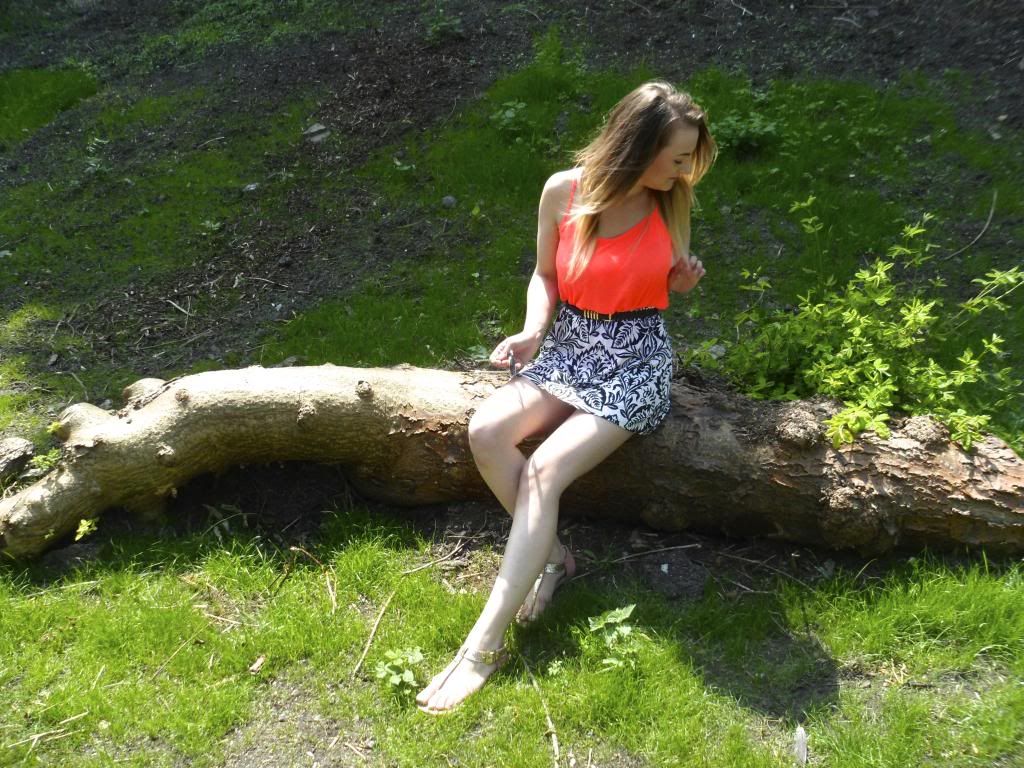 Baroque Print Skater Skirt - ASOS
This neon cami is so versatile and goes with pretty much anything, this colour is no longer available but there's plenty of other variations to choose from. I paired it with my baroque print skirt from ASOS for an easy to wear summer look. I never usually wear prints on my bottom half, but I absolutely love this especially as it was a bargainous £16. Today is just being spent enjoying the current heatwave the UK is experiencing and getting some much needed colour on my pasty limbs.
Let me know how you feel about these new outfit posts!
Much Love,
Lauran
xxx
Instagram || Facebook

||

Bloglovin' || Twitter