I was given this GORGEOUS bag as a birthday present after I fell in love with its neon goodness when I saw it in store (I can no longer find it online, sorry!). I decided I wanted a smaller bag in a bid to not carry as much around with me. So here's what I carry around with me on a daily basis.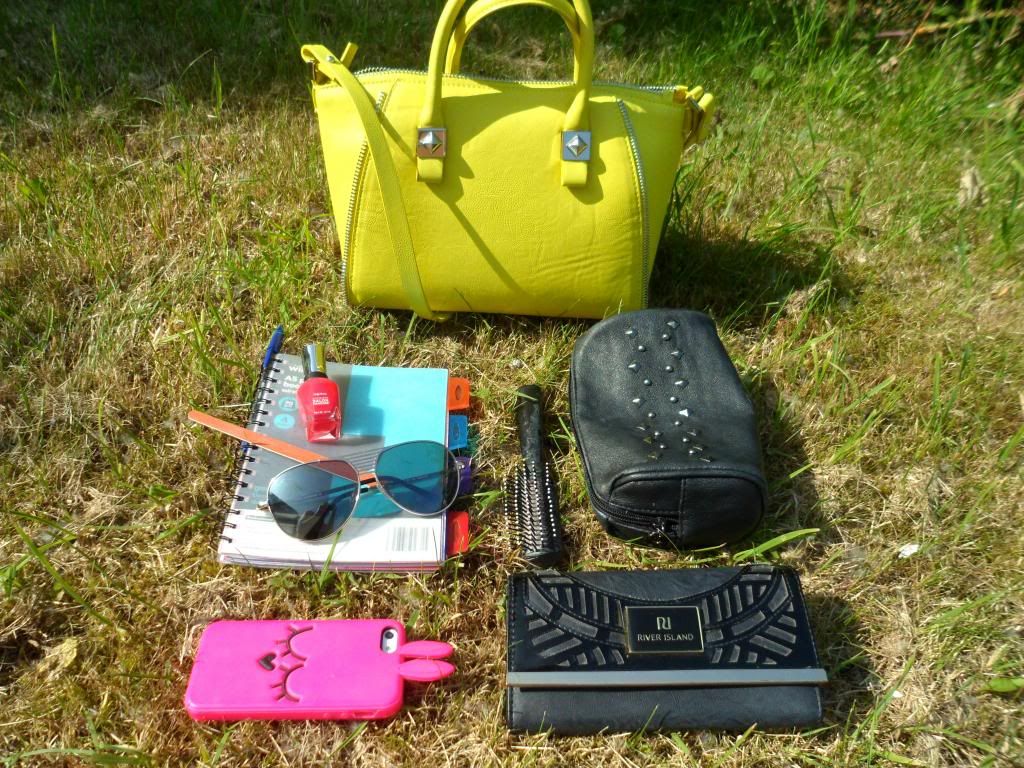 Neon Yellow Bowler Bag with Zips* - Zara
I tend to carry around my makeup bag to touch up throughout the day as I'm usually out for 12+ hours. My Stay Matte Powder comes everywhere with me to control shine, and is a lifesaver on these hotter days. I've always got a few lip products floating around, today's choice is L'Oreal Rouge Caresse in Impulsive Fuchsia and my Vaseline Creme Brûlée tin for putting on cuticles, dry skin patches and lips.
Can we just take a minute to appreciate the cuteness that is my Marc Jacobs Katie Bunny phone case! The fact that it is neon pink is just the icing on the cake. My notebook, current nail polish, nail file and sunglasses take up the rest of my bag, with my keys and dubious amounts of chewing gum taking up any spare gaps.
Much Love,
Lauran
xxx
Instagram || Facebook

||

Bloglovin' || Twitter