These colder days and darker evenings tend to put me in hibernation mode and I turn every night into a pamper night, take that extra few minutes in the shower to keep warm in the steam and slather anything on my skin to combat the dryness that hits around this time of year.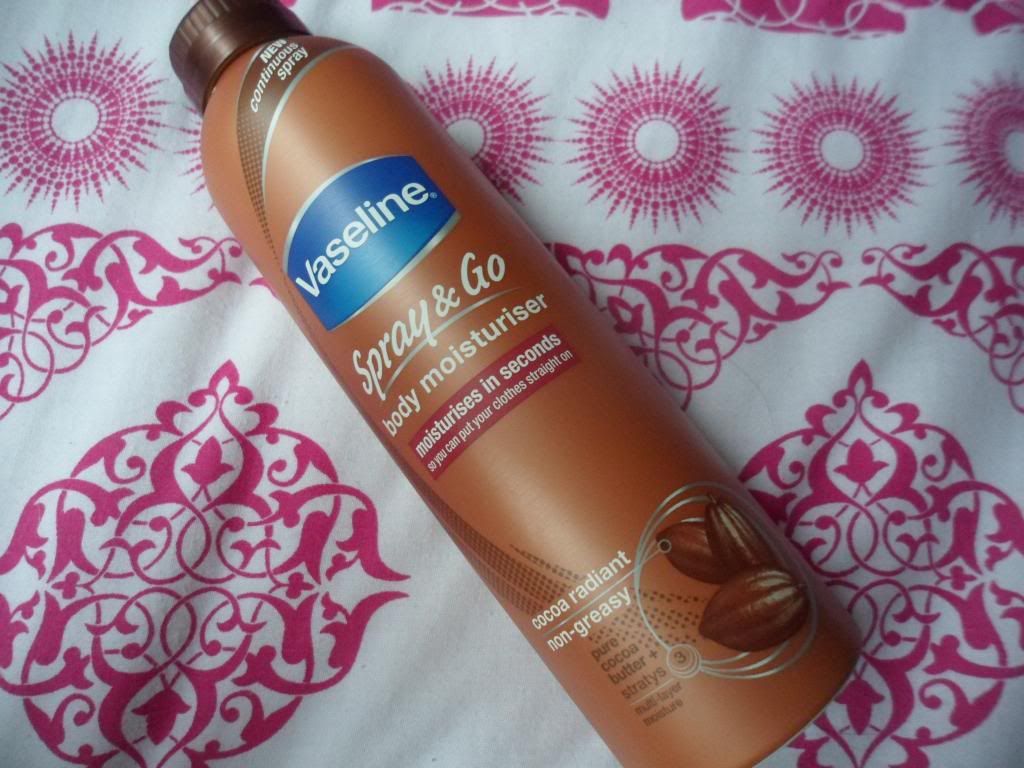 The Vaseline Spray & Go Moisturiser is the perfect addition to my its-too-cold-to-spend-any-longer-naked body care regime. Whilst in the shower I exfoliate using my
Soap & Glory Sugar Crush Body Scrub
, wash with whichever shower gel seems to be hanging around and then rub over Lush's King of Skin Body Butter Bar, rinse off and prepare to face the freezing cold bathroom tiles. Once dried off I spray over the Vaseline Spray & Go Moisturiser all over and quickly rub it in and jump into my PJ's still warm from the Shower.
This product, whilst it seems a bit gimmicky, actually works wonders. The bottle sprays a fine mist which is absorbed really quickly into the skin and leaves no greasy or sticky residue but still leaves my skin really soft and hydrated. The aerosol form means its really easy to get to those awkward parts of your body that you can't easily reach with traditional moisturisers, middle of my back being the main culprit. The cocoa scent is really nice too, definitely the best of the bunch for the current season.
Have you tried out this range yet?
Much Love,
Lauran
xxx
Instagram
||
Facebook
||
Bloglovin'
||
Twitter