I have never come across a Barry M nail polish that I didn't love, their colours and formulas have always been on point and fashion forward and their new textures were really exciting. But unfortunately their newest launch 'Sequin Effects' left me feeling underwhelmed. While the polish looks amazing on, its grainy texture and inability to stay put without chipping means that this offering is going straight to the back of my stash.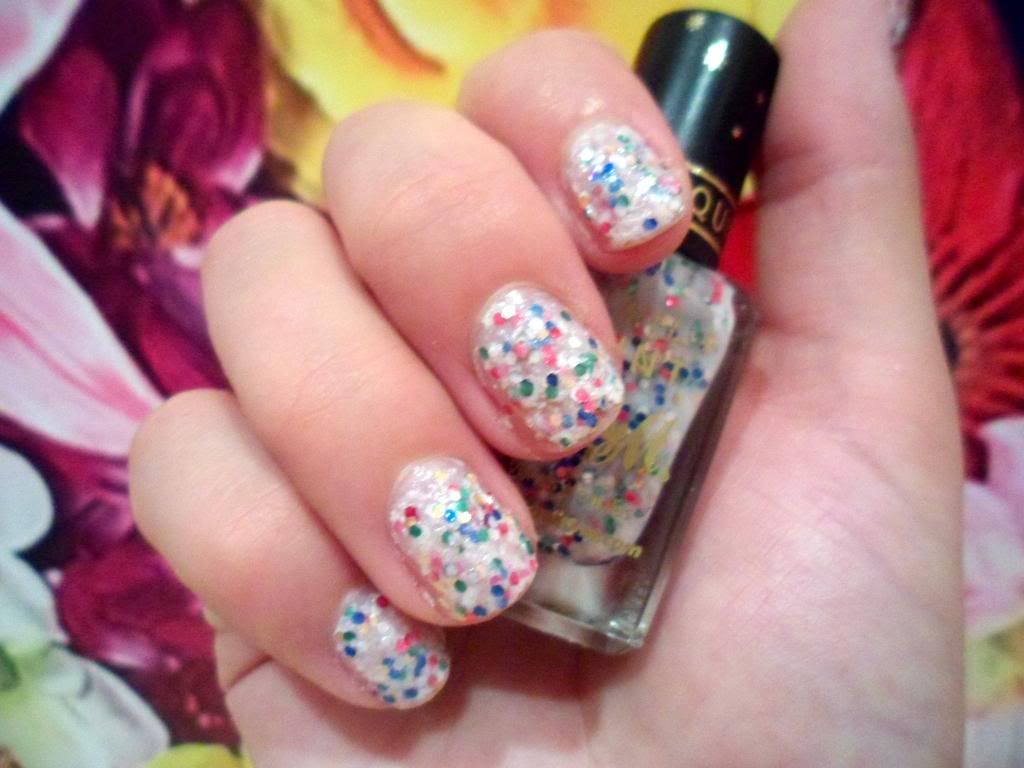 The base colour is not opaque which means it needs to be layered either on its own or with another polish which doesn't help its longevity and the flecks of sequin glitter whilst beautiful, are mixed with a clear gritty sequin which makes the polish uneven and thick. Working in visual merchandising and constantly picking at vinyls and changing displays means that this sort of formula is only good for one time use and not daily wear. It's such a shame, I had such high hopes for this polish!
Have you encountered any disappointing products recently?
Much Love,
Lauran
xxx
Instagram
||
Facebook
||
Bloglovin'
||
Twitter