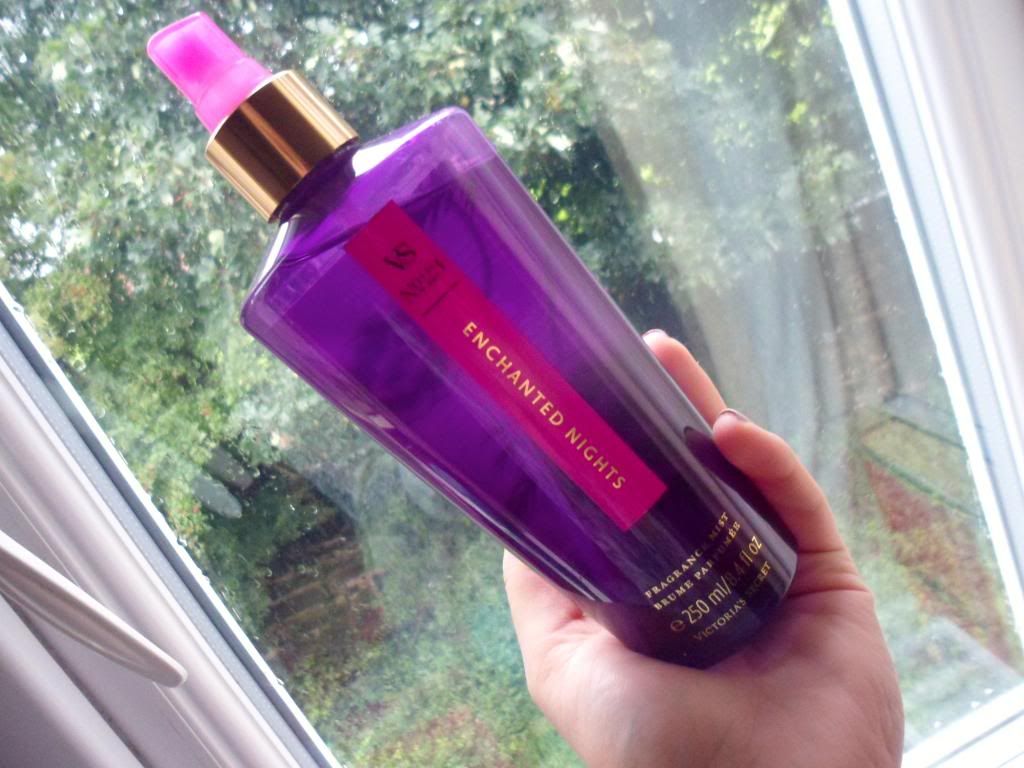 Victoria's Secret Fall Fantasies in Enchanted Nights - £11 (*)
Words cannot describe just how much I am in love with this Victoria's Secret Fantasy Fragrance Mist. Enchanted Nights is a warm coconut flower and sandalwood scent, a perfect combination of sweet and woody, perfect for Autumn but not too heavy that it can't be worn throughout the day.
The Victoria's Secret Fantasies scents hang around for 2-3 hours and are not at all over powering, meaning they can be layered over a perfume and topped up when out and about. My boyfriend absolutely loves this scent and, although I never thought I was much of a coconut lover (or woody scents for that matter) this has completely won me over and I find myself spritzing it on every time I go in my bag.
Fantasies retail at £11 each and are always on offer for 5 for £30. The Fall Fragrances are Limited Edition so once they're gone, they're gone! I am definitely going to pick up another one of these along with some of my other favourite scents of the moment; Coconut Passion (I am definitely a convert!), Pure Seduction and Love Spell. There are only 5 Victoria's Secret stores in the UK at the moment, so if you're near one I definitely recommend popping in for a sniffing session.
Look out everyone who's on my Christmas List, Victoria's Secret will be landing under your trees!
Much Love,
Lauran
xxx
Instagram
||
Facebook
||
Bloglovin'
||
Twitter