I'm not much of an eyeshadow wearer. Between getting up for work at 5am and a dwindling social life due to night shifts, I really don't have the time nor the patience for it. However, since this little beauty found its way into my collection I've been blending it onto my lids more often then I care to remember, making it the most used palette I own.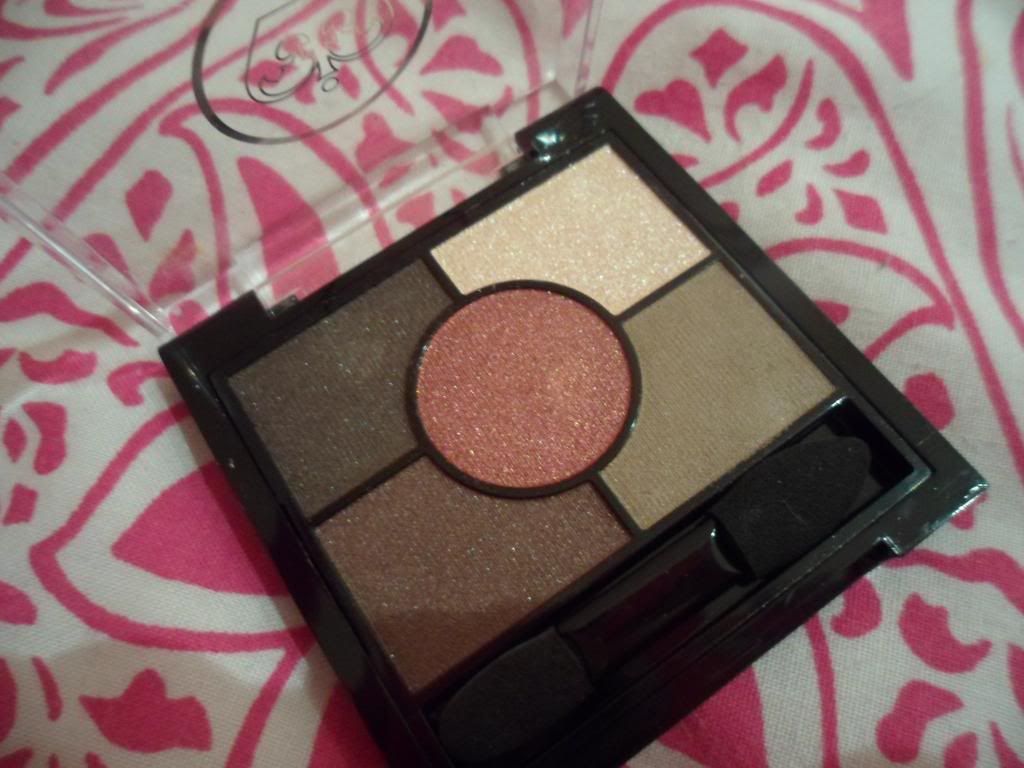 Rimmel Glam'Eyes HD in Brixton Brown - £6.99
This is literally the most perfect palette for this time of year, and the colours can create anything from a simple day look to a gorgeous on trend berry smokey eye. My favourite shade has to be the red tones bronze in the centre, reminiscent of MAC's Cranberry, it instantly adds something different to the traditional neutral brown smokey eye. I received so many compliments at work when I was wearing it. The highlight shade is ultra versatile too and it's even found its way onto my cheekbones recently.
Here, I am wearing the light highlighting shade in the inner corners, the centre shade all over the lid and the darkest colour in the palette in the outer corner and under the lash line. I can definitely see myself wearing this look on Christmas Eve with my cheesy Jumper. With the hype around High End palettes like the Naked 3 and Marc Jacobs offerings you could be excused for forgetting about hidden High Street gems.
Rimmel really has some fantastic and affordable products out at the minute and I can pick no fault with everything I have tried from the brand. Have you settled on your Christmas Party look yet? Will you be going for High Street or High End?
Much Love,
Lauran
xxx
Instagram
||
Facebook
||
Bloglovin'
||
Twitter