I seem to be falling further and further in love with Benefit products recently, first it was Hoola, then the POREfessional and now the stunning They're Real Mascara which has sky rocketed to the top spot of mascara HG status. I have already gone through a few mini samples of this mascara, but I won the full sized product from the lovely
Becca
, and thought the time had come to share my views on Benefits "They're Real".
The formula of this mascara lifts, curls, volumises and separates the lashes to create a truly false lash effect. The wand, whilst looking like some kind of torture devise, is part of the reason why this mascara is so amazing. The brush is made of staggered bristles which grab all of the lashes and the spherical tip ensures you can catch even the smallest lashes in the corners of the eyes, giving a wide eyed look. This doesn't make my lashes clump together, and unlike a lot of other mascaras, you do not have to wait for it to dry out before it gives great results. I can see why this has become such a cult mascara.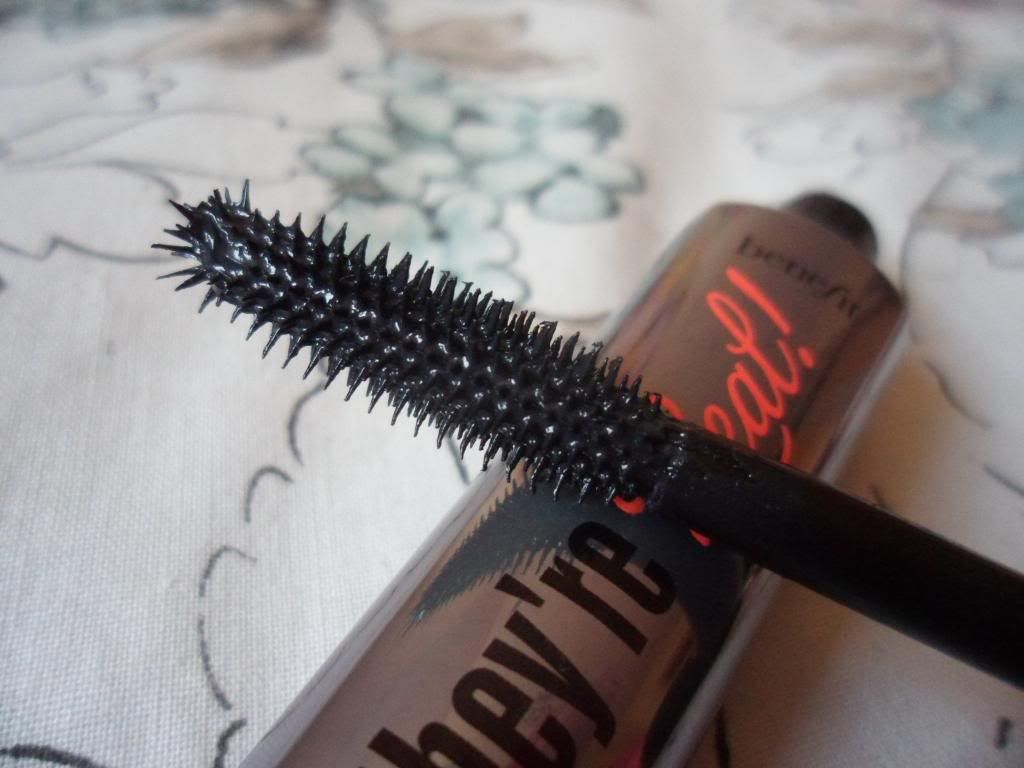 On me, this mascara
does not
budge on me, it doesn't flake, smudge or loose its oomph throughout the day. My lashes stay curled and defined from the minute I apply it to the minute I struggle to remove it at night. My Una Brennan Vitamin C+ Cleansing Oil even has a hard time taking this off, not necessarily a point that would stop me repurchasing, but it is a little bug bare. If anyone has some eye makeup remover recommendations, please throw them my way!
At £19.50 a tube, this is on the pricey side of proceedings, but the results make the parting of the pennies justifiable.
Much Love,
Lauran
xxx
Instagram
||
Facebook
||
Bloglovin'
||
Twitter